Cattani's Clark Family
Australian expertise and innovation an essential part of the Cattani story
As in Italy, Cattani down under is very much a family affair.
Bill Clark, who founded Cattani Australia in 1987 with his father, Bill Snr, actually started working in the dental industry more than 50 years ago. The pair are pictured (above) in their original workshop in 1966 and (below) at a dental trade show in 1989. Today, the Cattani Australiasia group of companies also includes Cattani New Zealand, Cattani Asia and ESAM Australia. In 2017, Bill's wife, Pam, was admitted as an Officer of the Order of Australia for her distinguished service to the dental industry.
Bill was Chairman of the Board at Cattani Australasia until October 2018, when he stepped down to become a Non-executive Director. Daughter Allison is also a Director and, as Chief Financial Officer, plays an important strategic role throughout the group.
In early 2015, Barry Clark (no relation), joined Cattani as a business advisor. Now a part owner in the company, Barry is Executive Director in charge of Operations and Strategy and, since October 2018, Chairman of the Board. Together with Allison, Barry has been instrumental in establishing a new direction for Cattani, including the company's move into Asia.
Cattani Australasia leads the way in modular installation of parallel units for multiple users, and every item of equipment that leaves the Cattani Australasia warehouse is checked and, if necessary, modified and tested to ensure it meets all regulatory and industrial standards. Moreover, Cattani's flagship suction equipment includes key features designed by our Australian technicians.
Cattani's clear focus extends into expertise in the field, where our vastly experienced specialist technicians are the industry leaders, giving us a competitive advantage in service and customisation. With this expertise we ensure our products deliver optimum performance in any facility, whether it is a single-chair practice or a major chair hospital or university installation.
We also run comprehensive training programmes to ensure that this technical expertise and level of service extends to our outstanding network of distributors, which benefits end users directly through the Cattani After Care scheduled service programme.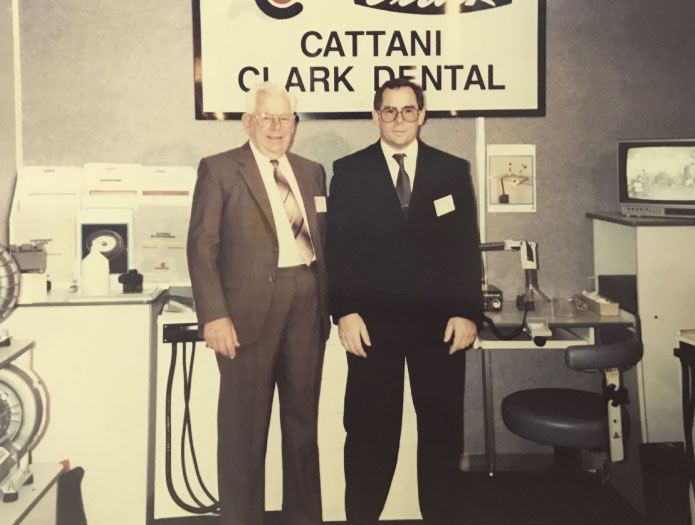 We act with unquestionable integrity
We embrace responsibility
We are results focused
We operate with transparency