A 'Multi SMART' solution for large dental plant room installations
Quality and precision through continuous improvement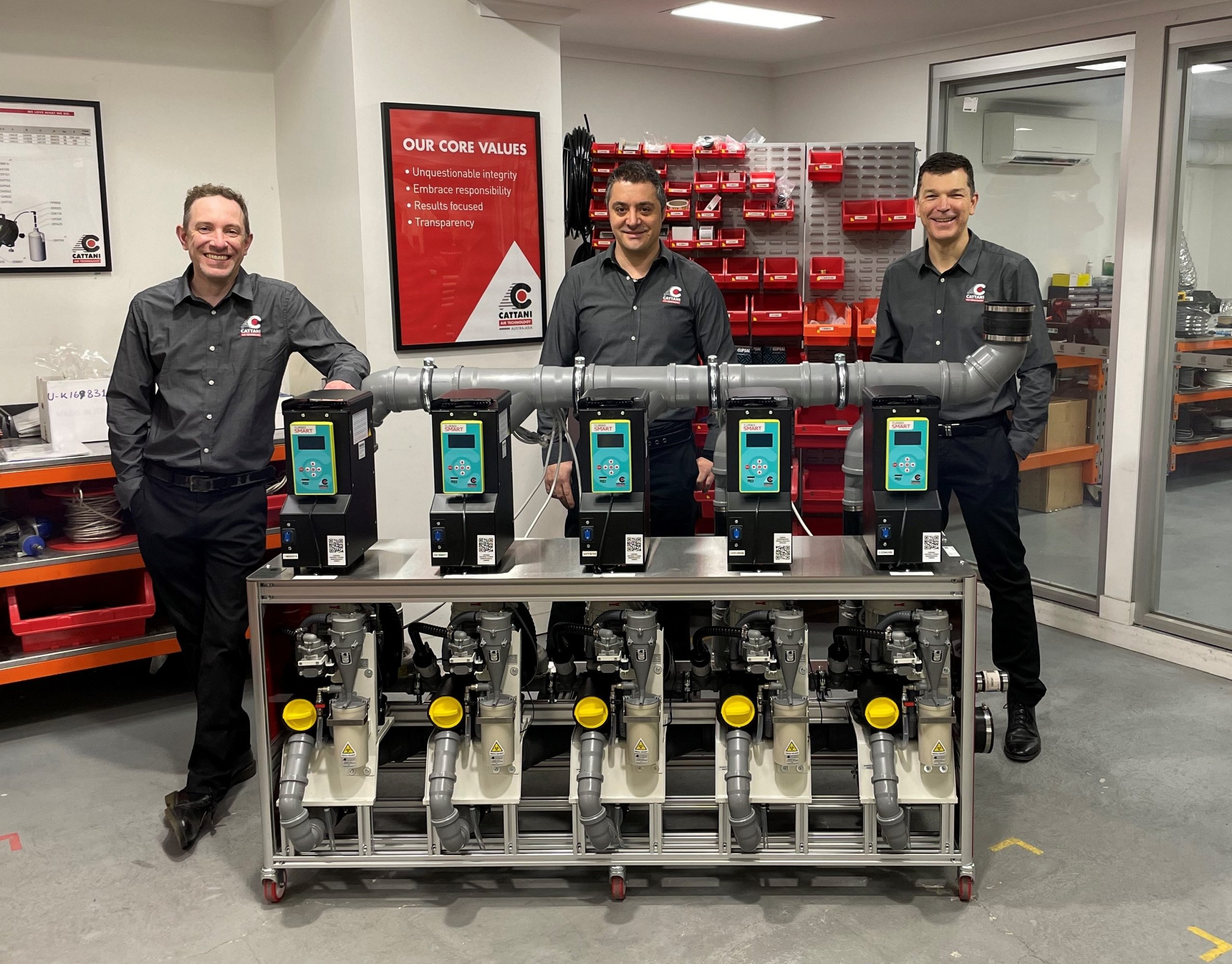 The Cattani Australasia technical team, with the all new Multi SMART T5 suction system.
Perfection is not attainable. But if we chase perfection, we can catch excellence.
-Vince Lombardi
At Cattani, we truly believe complacency is the biggest enemy of progress. Therefore, we continuously strive to meet market needs by delivering quality innovative solutions. As dental surgeries expand to meet the ever-growing population, this increases pressure to provide an improved patient experience.
Making room for an innovative partnership
At Cattani Australasia, we follow the Cattani Italy example, but we also take initiative and adapt quickly to local market changes. This business agility is best illustrated through products developed by our own in-house Australian technical team. These products include our unique Cattani After Care scheduled service programme and our first generation of the Multi SMART suction system range.
Leading change in a productive way without compromising quality, our Australian technical team collaborated with Cattani Italy to co-engineer the next generation of the Multi SMART range, a more compact solution specifically designed for the Australasian region.
Second generation Multi SMART dental suction system
Our second-generation Multi SMART range of dental suction systems was developed and handcrafted in Australia with a more compact design to occupy less cubic space. It was designed as a turn-key solution for the following configurations:
T3 Model – up to 12 chairs.
T4 Model – up to 16 chairs.
T5 Model – up to 20 chairs.
Not only do they come with built-in redundancy to address maintenance downtime, but with inverter technology, sensors can measure the demand for suction and maintain consistent performance for each chair, ensuring a more pleasant patient experience.
Key improvements over its predecessor
Isolation ball valves
The crucial addition of isolation ball valves allows for uninterrupted operation during an annual servicing of the machine.
Height reduction
A drop in height from the previous model means convenience in transportation and improved height clearance from overheard structures during installation.
HEPA H14 filter retrofit
With the structural design of the second-generation model, the HEPA H14 filters can now be retrofitted on-site easily.
Manual push-button activation
The unit can now be activated from the plant room with the simple push of a button on the switching control box.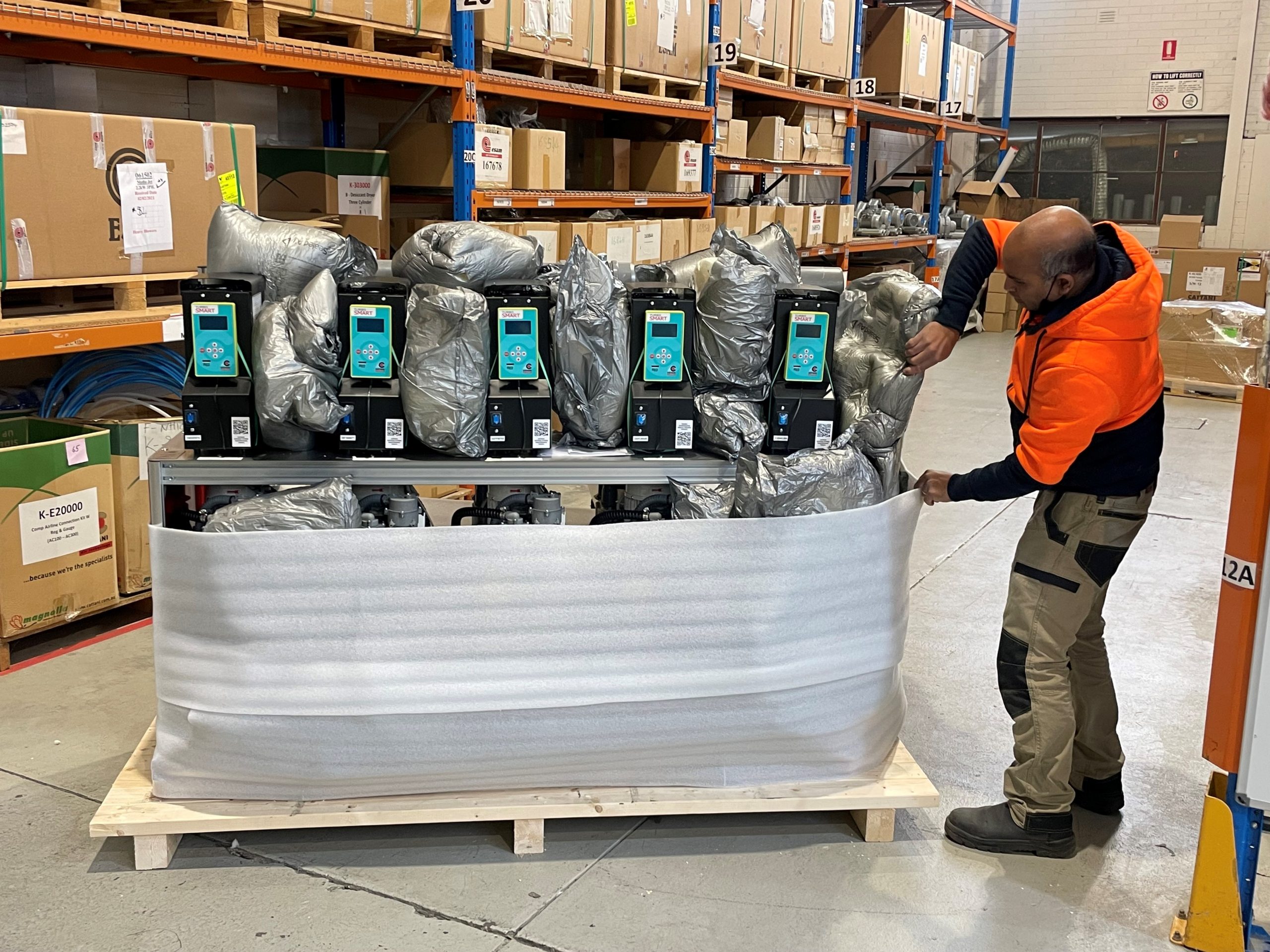 The first of the second-generation model ready to go out to a large dental facility.
Conclusion
The second-generation Multi SMART suction system has been improved to become more compact, more convenient for maintenance, and allows continuous operation. Our ongoing response to market demands is only made possible at Cattani Australasia, through our own local technical team who can be contacted on 03 9484 1120.
We have always focused on continuous improvement to deliver quality and 100% reliability, helping to keep your surgery operating all day, every day.
---