Aspi-Jet: Golden Oldie
Some things don't date, like this classic mobile suction unit
In this hi-tech age it's sometimes easy to dismiss older, proven technology. But some people know that a lot of old technology still works fine, even when technology has moved on.
A case in point is Cattani's classic Aspi-Jet 6, about as simple a single-chair aspirator as you could find – but it does the job outstandingly well, it's beautifully made, and it gives incredibly reliable service.
So hats off to Queensland Dental Service who recently supplied two Aspi-Jets to a customer.
Here, one of the units is prepared for delivery.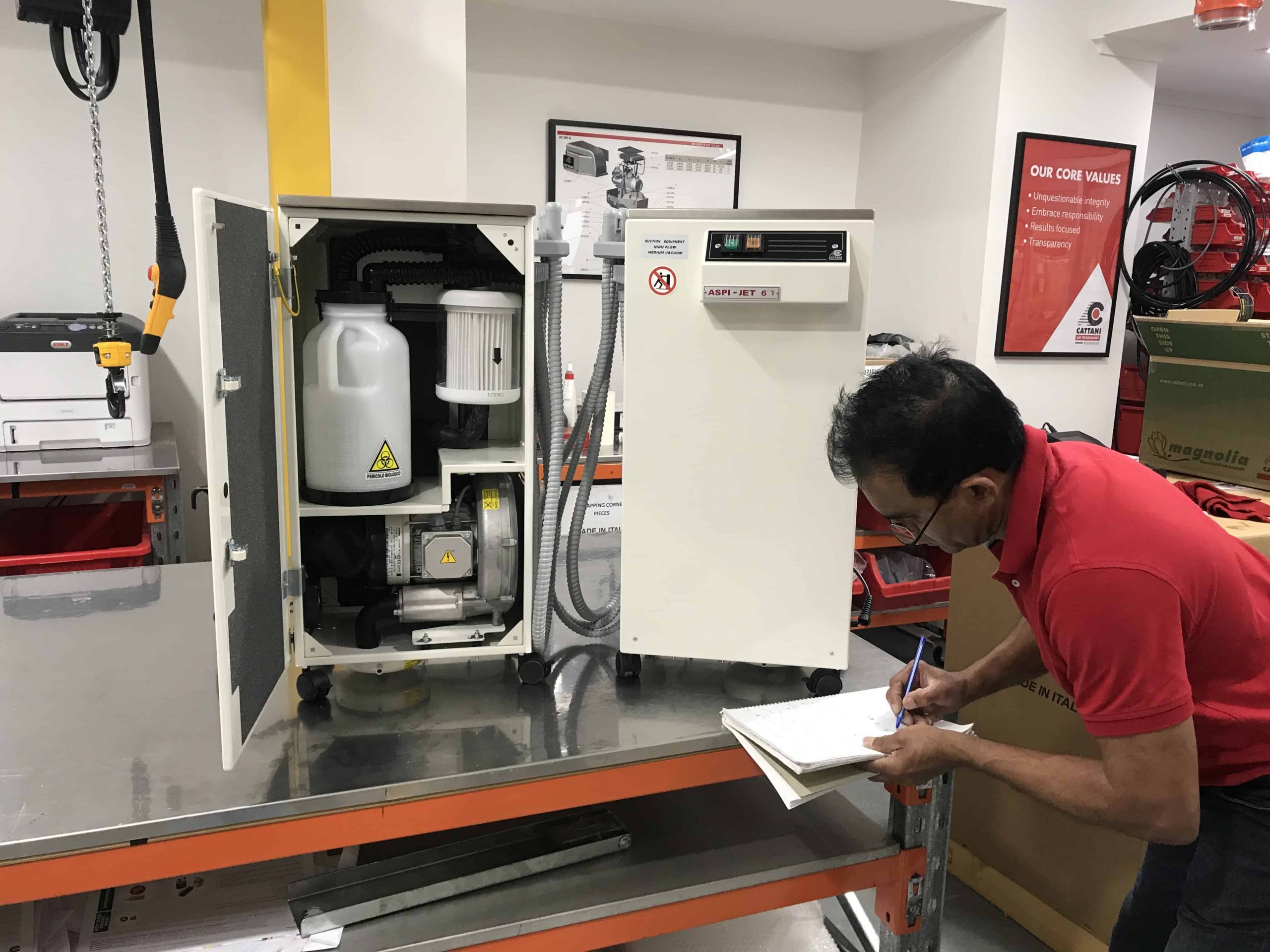 ---