Who needs a plant room anyway?
The amazingly compact, incredibly quiet Blok-Jet Silent 2 can go almost anywhere, saving valuable practice space
Imagine not needing a plant room in your dental practice – what a space saver!
And imagine your plant room equipment being so quiet you can put it in a work room instead – even a staff room.
Thanks to the space-saving design and soundproofing of Cattani's "plant room in a cabinet" – Blok-Jet Silent 2 – this is completely possible and in fact already happening.
The Blok-Jet Silent 2, which holds an AC300 compressor and a Turbo SMART B suction unit able to serve up to four surgeries, is well-named – at 54 dB(A) it's about as quiet as a refrigerator.
Another way of describing the noise is to say there is no need to raise your voice when you're beside it because normal conversation is louder than the machine! In fact Blok-Jet Silent 2 is the quietest combined compressor/suction system that Cattani makes, and the noise is much less  than what regulators consider harmful to humans.
The sound insulation in the Blok-Jet Silent 2 does an incredible job when you consider that ordinarily the compressor and the suction unit each have a sound output of more than 73 decibels: that's in the noisy vacuum cleaner decibel range. The Blok-Jet Silent 2 is close to a quarter as loud, using perceived noise levels.
Of course the low noise means you can put the cabinet just about anywhere, which opens up the great opportunity to save on valuable floor space. And in fact you get double the space saving with Blok-Jet Silent 2 because the two pieces of equipment are stacked one on top of the other, taking up less than half a square metre. In other words there's just no need for an entire separate room for your plant room equipment. Did we say incredible?
We ain't finished yet either. Installation of the Blok-Jet Silent 2 usually takes less than an hour, and once it's plumbed in it's all plug-and-play. And this being smart Cattani inverter technology, the performance of the suction system is constantly monitored, with a display panel on the outside of the cabinet providing real-time information. The sharp-looking, robust Blok-Jet Silent 2 cabinet is also on wheels, so moving it around is as easy as can be. The icing on the cake is that there's plenty of space in the cabinet for Cattani's Hydrocyclone amalgam separator.
So after all that, excuse us for getting excited whenever we're preparing a Blok-Jet Silent 2 for delivery to a dental practice. It's a great piece of equipment, going to a smart dental practice.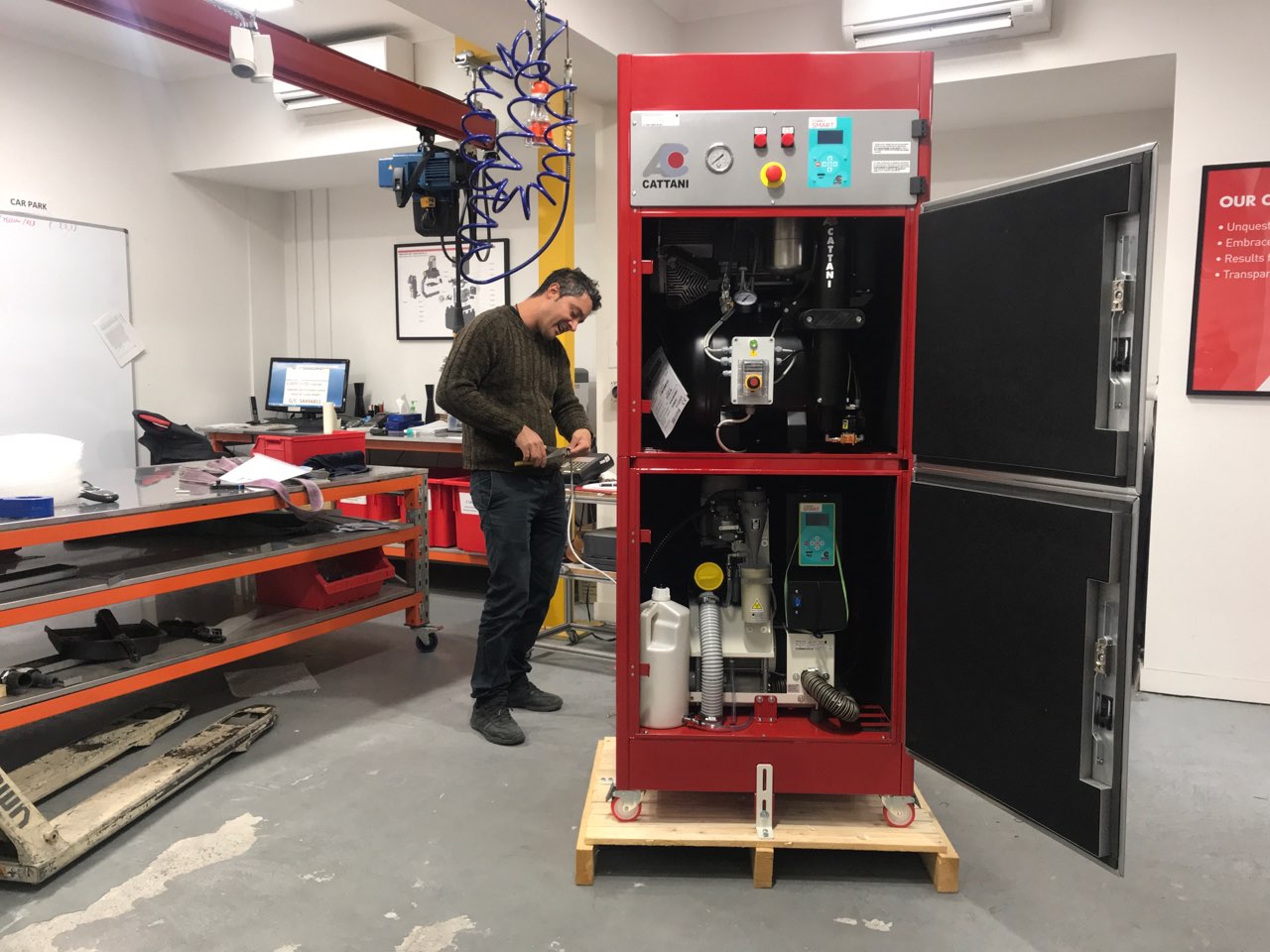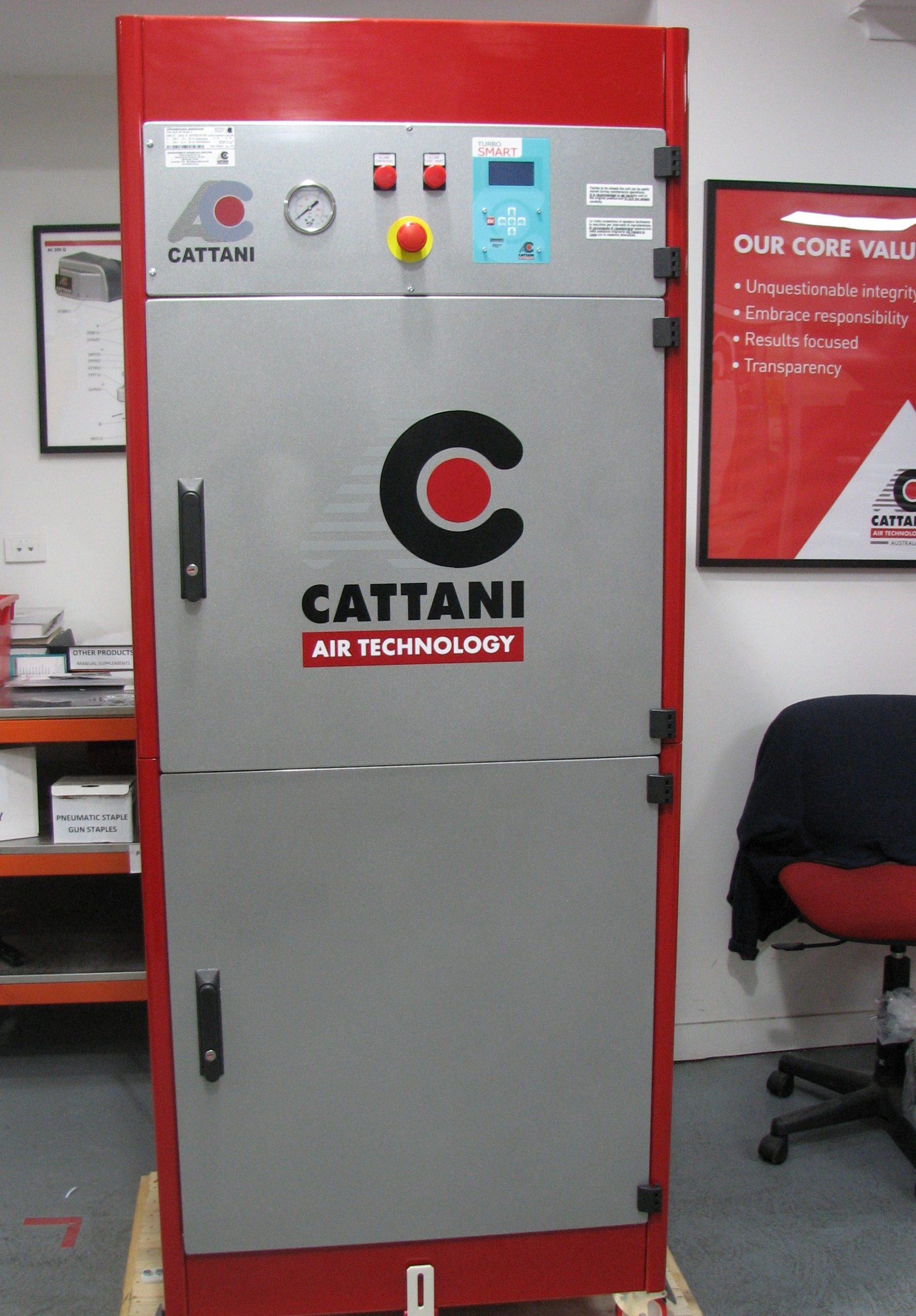 ---