Cattani characters: Daniela Garfi
People come first in Daniela's world
Every good company has its warm heart. At Cattani, that is Daniela Garfi.
After 18 years in the Cattani family, Daniela is one of our longest-serving members. She is the provider of home-made delicacies (nearly always courtesy of her mum, Daniela will readily admit); she is a mentor and source of wisdom and comfort when needed; and most importantly she is the formidable keeper of the books.
Daniela's role as Finance Officer and Quality Manager is vital. Her primary focus is on the finances and cash flow of three companies – Cattani Australasia, ESAM and Cattani Asia – which suits a woman who loves order. "I enjoy working with figures," she says. "I like that it's right or wrong."
It's complex work that carries a lot of responsibility, but when the going gets tough she falls back on a Cattani mantra: everything can be fixed. "As long as you know what you've done, everything can be fixed. And you wouldn't be human if you weren't making mistakes."
Daniela says she is always learning, and in fact in the past couple of years a formal aspect has been added to that learning: she is almost halfway through a Bachelor of Business and Accounting.
"Time management is challenging but I enjoy studying and I enjoy working while studying because I can apply what I've learned straight away. Being in a work environment where people are supportive also helps. I'm very grateful to Cattani and (General Manager) Greg Fox for pushing it along."
In 1999, Daniela was a restless receptionist at Toyota – "I didn't really like corporate city life". Her friends thought she was mad to leave the auto giant for a small dental equipment company in Melbourne's north but there was something about the place that appealed, apart from the fact that it was close to home. She soon learned that Cattani had that family feel. It was owned and run by the Clark family, the original Cattani company in Italy was also family owned and run, and the staff in Melbourne were treated, well, like family. Toyota will always hold a place in her heart though – it's where she met future husband Tony and stepson Daniel.
As Cattani grew, so did Daniela's responsibilities, from receptionist and general office worker to accounts, general office management and staff supervision to where she is today.
But what has made her stay? "It's because I like it. I was quite young when I started here and I felt I became part of the family. A lot of my milestones have happened here. I bought my first apartment after I came here, I got married – everyone here at the time came to the wedding, I had my daughter Jessica. Cattani has been a massive part of my life.
"The story of Cattani for me has been that work colleagues have become friends. With a small company, there is a sense of teamwork and not that feeling that you just come and do your job and go home. And when a colleague is struggling, you try to do what you can for them." (That's certainly how people describe Daniela – she will do anything for anyone.) "The social gatherings that we have a couple of times a year with the partners – that's also really important to me. We spend so much time at work, so to meet the partners and family – it's not two worlds."
Not surprisingly, Daniela's life outside Cattani is about people. She likes nothing more than spending time with family and friends. Evening study time is shared with high school student Jessica; extended family dinners are a Tuesday night ritual where Daniela's Italian and Tony's Greek heritage gets the full culinary workout; and annual Yarrawonga riverside holidays are always looked forward to, not least for another world of friends that has grown over the years.
Daniela describes herself as an open book, which is appropriate because she loves a good read – the more thrilling the thriller the better. We just hope there are many more Daniela chapters to be written at Cattani.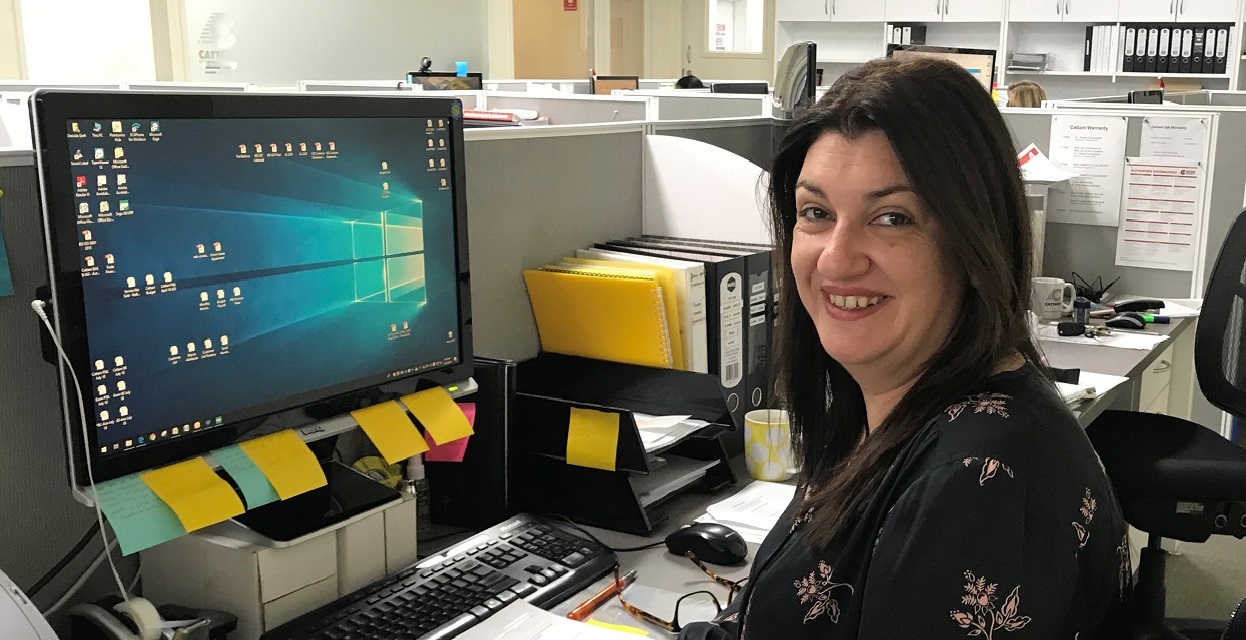 ---