Cattani characters: Silvano Ferraro
Silvano Ferraro may be new to you but he is family to us. And with our strong Italian pedigree, this man of Calabria fits Cattani like a glove.
Silvano is as Italian as can be – let's face it, his surname is only one vowel away from Ferrari – but he has had Australian connections for decades and Melbourne became his permanent home seven years ago.
He joined us that year, initially working behind the scenes as a Cattani service technician and in our pre-delivery assembly area, and then as a key man with our sister company, ESAM, which specialises in side channel blowers and compressors for industry.
As you will have seen from the news item above, Silvano is now sharing his time equally between ESAM and Cattani, which is a major boost to the Cattani Technical Team.
Silvano and twin brother Fausto were born in Calabria – southern Italy. He is in fact one of five brothers, with the eldest two also twins. The family later moved to Milan in the north, where Silvano first developed an interest in engineering, gaining a high school diploma in the subject before pursuing his other passion, politics, at university.
"I have always been fascinated by politics – especially Italian, Russian, Chinese, South American and South African. I like to understand different cultures and I always wanted to work in different countries – I thought I would one day work in the diplomatic service. But I had to get a job to finance my political science studies and eventually it became too difficult, so I had to give it up and I went to work full-time in engineering."
One day, a cousin, living in Melbourne, came to Milan on holiday with her Aussie friend Regina. "We met and fell in love – she changed me," Silvano says simply. He followed Regina back to Melbourne where they hoped to marry and live permanently but visa issues at the time were against him, so they went back to Italy, marrying at Tropea, Calabria, in 2003.
For 12 years Silvano worked for a large engineering company that specialised in large scale projects that used compressors. Unfortunately the business was badly hit by the Global Financial Crisis, with company personnel slashed from 250 to 50. By that time the Ferraros had a house, a three-year-old son, Simone, and daughter Aurora on the way. With their future in Italy very uncertain, they decided it was best to move to Australia, which they did in 2011. While looking for a job, Silvano began studying to improve his English, and soon the opportunity arose at Cattani.
He has no regrets about his decision to join us: "I enjoy the sincere appreciation I receive here, from not only my boss but also the people I work with, and the sense of family in my work place. And I love the personal progress and lifelong learning within my job."
Silvano still retains a strong interest in politics and has clear views on what makes a good leader: "Good leadership requires a combination of charisma and integrity, and the ability to assess a situation and make a decision based on what would be the best for the community. Above all, leadership in a political framework requires "spirit of governance". This means having the will to defend what is right, even if it means resigning a position to the government or losing an election."
And if we have taken Silvano out of Italy, there is no taking Italy out of Silvano. For one thing, and pardon the stereotype, he makes a seriously good coffee. "We live an Italian kind of life: family is most important, and we mostly eat Italian food, and we love our sport." For the Ferraros, including Simone (now 9) and Aurora (6), that means lots of outdoor activities like swimming, tennis and football (the round-balled variety). And once an Inter Milan fan, always an Inter Milan fan.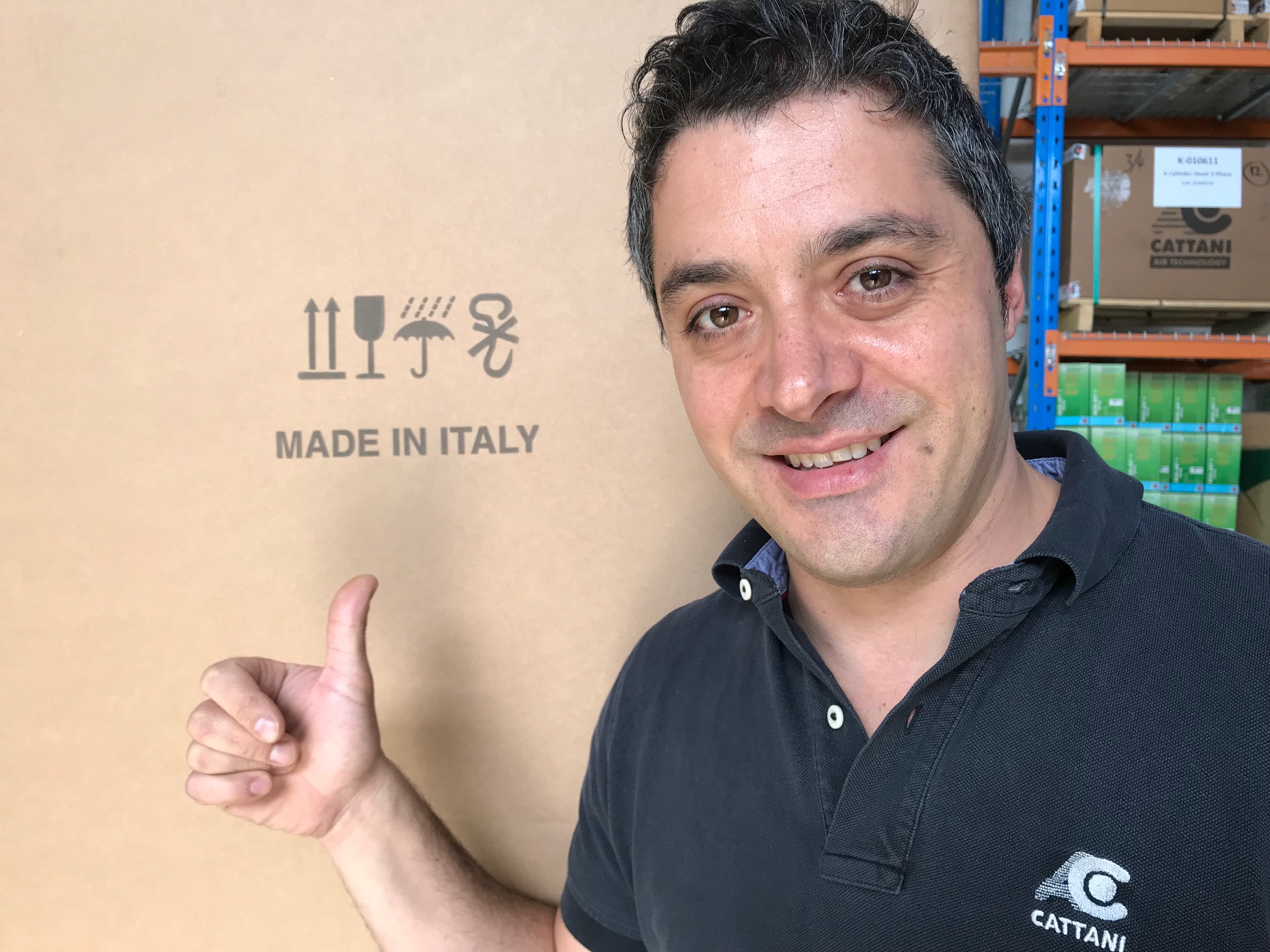 ---