FDI World Dental Congress 2023 | A Milestone Event For Cattani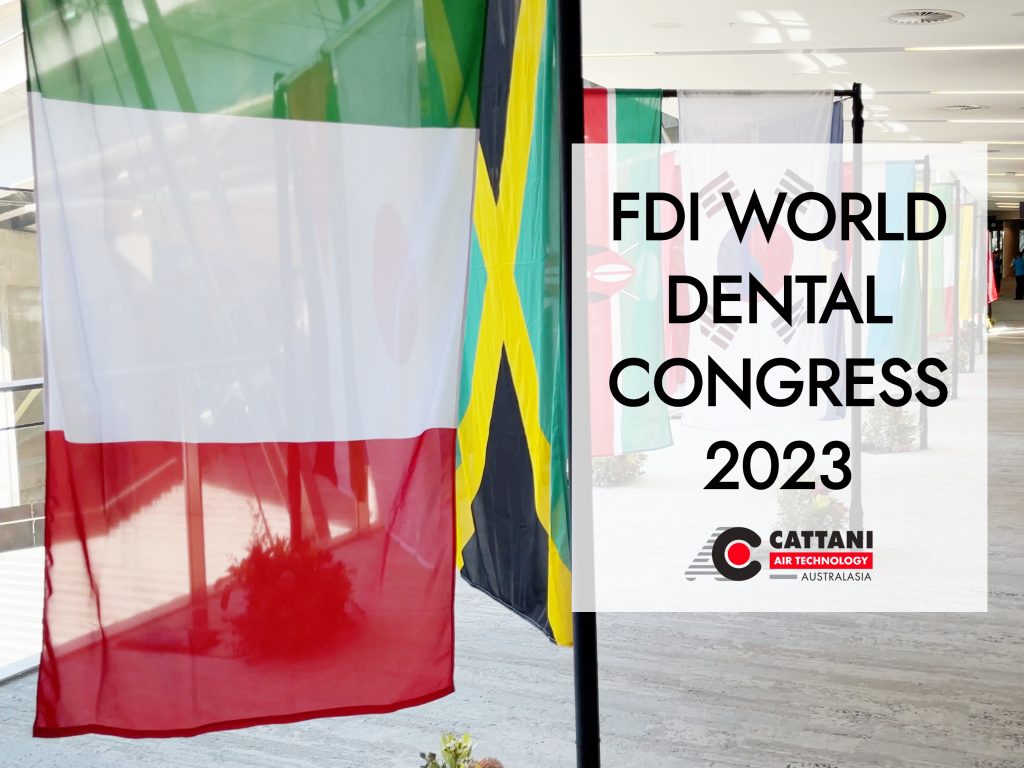 This year's FDI World Dental Congress in Sydney marked yet another successful chapter for Cattani. As seasoned participants in the dental exhibition forum, we continued our mission of connecting with dental professionals worldwide and showcasing our cutting-edge offerings.
Situated at the International Convention Centre Sydney, this prestigious event garnered over 9,000 registrations from the international dental community. The Congress unfolded over four engaging days from September 24 to 27, serving as a strong platform to exhibit our advanced dental solutions.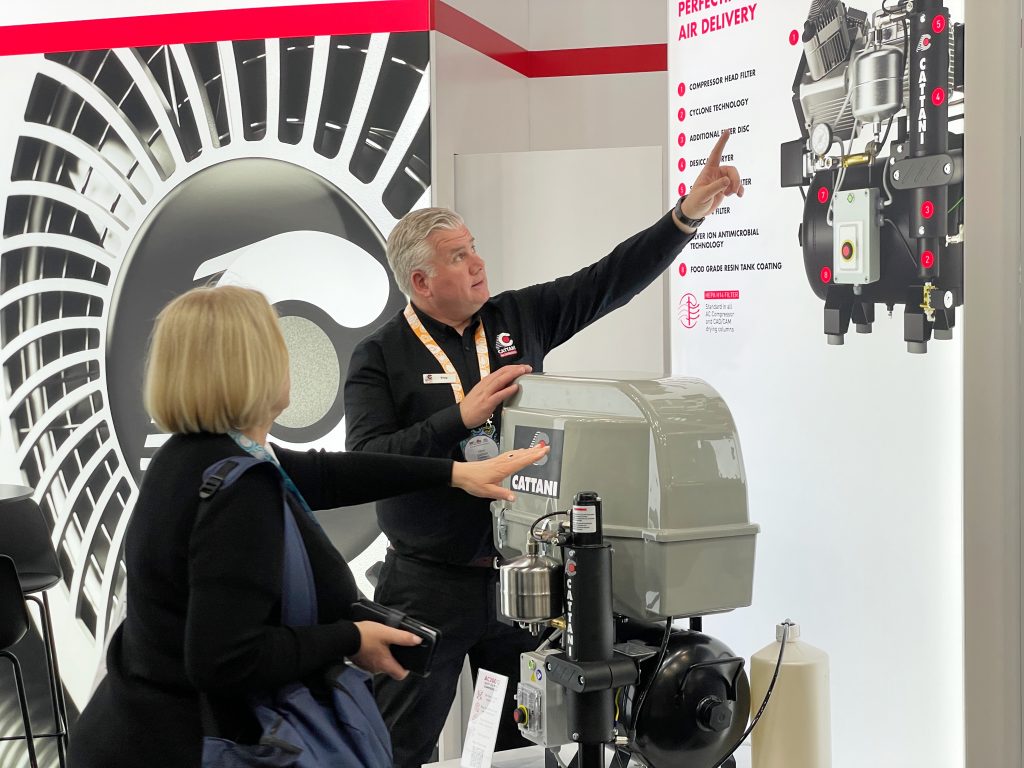 Business Development Manager Troy Carter discussing the AC200Q Quiet Compressor and the importance of oil-free, dry and hygienic dental compressed air.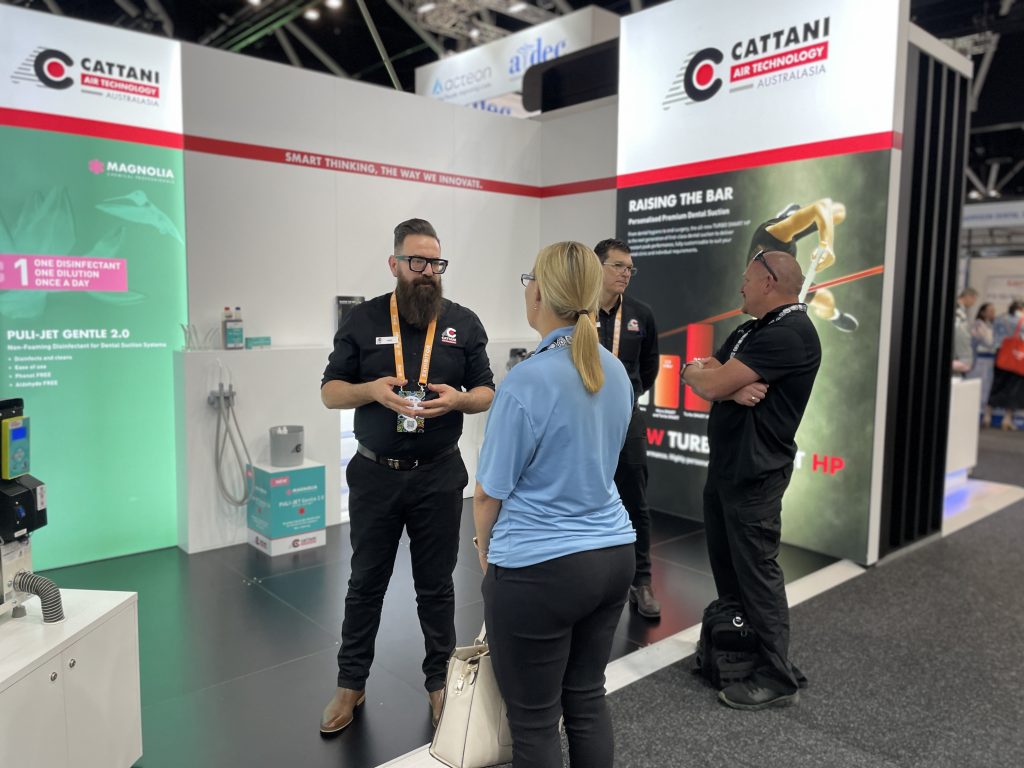 Business Development Manager Jason Borg and Group Technical Manager Mark Humphries.
Among the standout moments was highlighting our AC200Q Quiet Compressor and Micro SMART Cube—a compact, yet powerful suction system in our Quiet Solutions range. These additions amplify our commitment to quiet and efficient solutions, attracting widespread attention from attendees eager for a more peaceful practice environment.
Our Turbo SMART HP dental suction system, which sets a new benchmark for its superior performance, also retained its prime spot at our stand. Attendees were particularly keen on our SMART Suction technology, which balances optimal suction with energy conservation. Moreover, our focus on in-house training and development resonated with many, underlining the reliability of our equipment for uninterrupted dental practice.
Business Development Manager Troy Carter with Sam Symonds from Leading Dental, one of our valued dealers.
This year we enhanced our exhibition space with designated sections featuring specialised solutions. Among these, our PULI-JET Gentle 2.0 Dental Suction Disinfectant stood out with its clear message: "One Disinfectant. One Dilution. Once a Day." This direct approach garnered immediate understanding among visitors, fortifying our reputation for streamlined, best-practice infection prevention and control.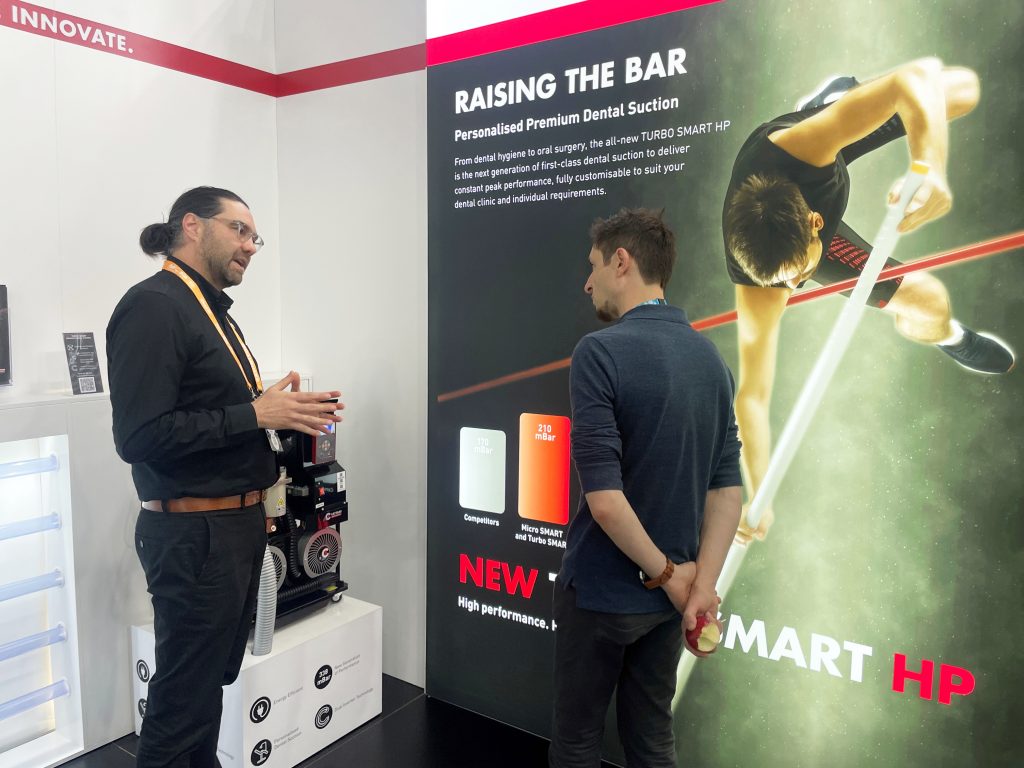 Group Marketing Manager Joshua Dalla Santa preparing to demonstrate the high-performance of the Turbo SMART HP suction system.
Whether it was an attendee seeking assistance for a new practice setup or an exhibitor stopping by to say hi, we extend a heartfelt 'thank you' to everyone who visited our booth. As always, we look forward to enriching your practice with our next wave of innovations.
See you at the next event!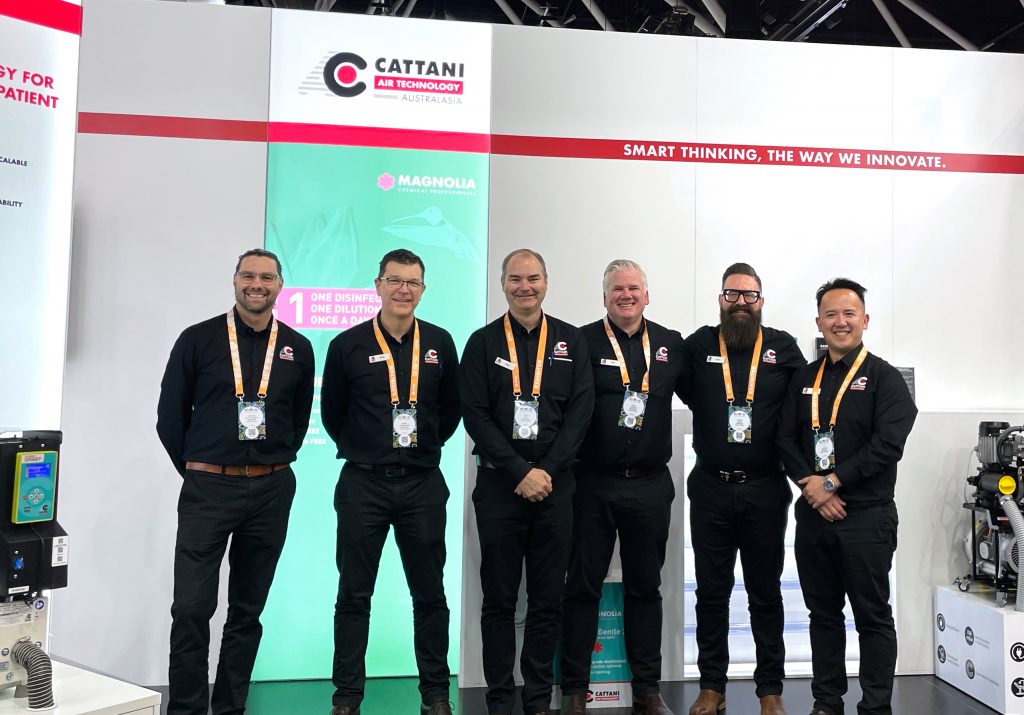 ---