It's a potential biosecurity threat, but the stink bug is a pest right now for importers like Cattani Australasia
Cattani Australasia is getting used to the now annual stink bug season but it's something we could do without. Not only does it create some otherwise unnecessary back-order situations and an extra layer of admin, we also take a hit with fees for treatment at the border.
The cost to importers like ourselves, and freight companies, adds up. Paul Zalai, director of industry body Freight and Trade Alliance, says that in a few instances fully laden ships have been turned around by the Department of Agriculture and Water Resources (DAWR), forcing ship owners to find foreign ports where they can get their cargo treated before entry to Australia. That costs more than $250,000 per ship. Nothing so drastic has happened to Cattani, and we don't expect it to, but it illustrates the seriousness of the problem, aside from the risk the brown marmorated stink bug (BMSB) poses to Australian agriculture.
Unfortunately, Italy, where our products come from, is a primary source of the stink bug, so it doesn't help that cooperation between our two countries over the issue could have gone better. Mr Zalai told leading business journalist Ross Greenwood recently that a programme of treating shipments before they leave Italy has stopped after a dispute with treatment providers there. Three providers were suspended by Italian authorities because they were not doing the chemical and heat treatment job properly, but in a remarkable display of solidarity, this only prompted all such providers in Italy to stop working on cargoes bound for Australia.
Nevertheless, treatment at the Australian border has so far been 100% successful, and Cattani fully supports it. So does Mr Zalai, despite saying he has never seen an issue disrupt shipping the way the stink bug has. He said the FTA completely understands the biosecurity risk and sympathises with the agriculture industry, despite the challenges for shippers and importers.
However, the FTA believes disruption to supply chains could be reduced, so along with a major shipping line it has called on the DAWR to initiate an independent review into the BMSB seasonal measures.
The stink bug season runs from September 1 to April 30. Under the policy, all shipments from affected countries between those dates must be treated. That means Cattani dental equipment that arrives in Australia in October is affected, while goods shipped in August should not be. We're grateful to our major shipping provider, International Cargo Express (ICE), for their help in minimising the impact of the stink bug season on our business and yours.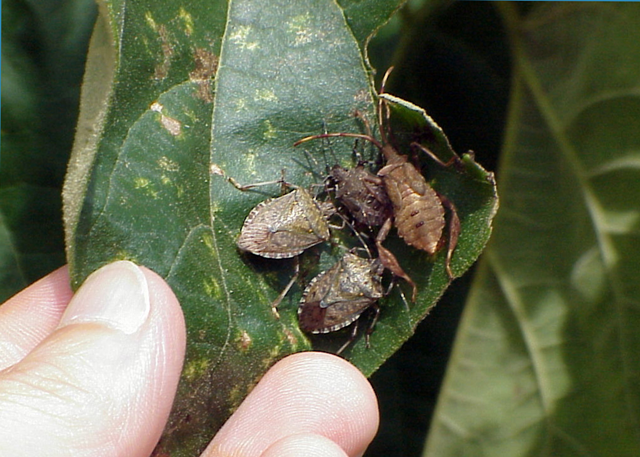 ---