Induction of RACDS Honorary Member – Pam Clark AO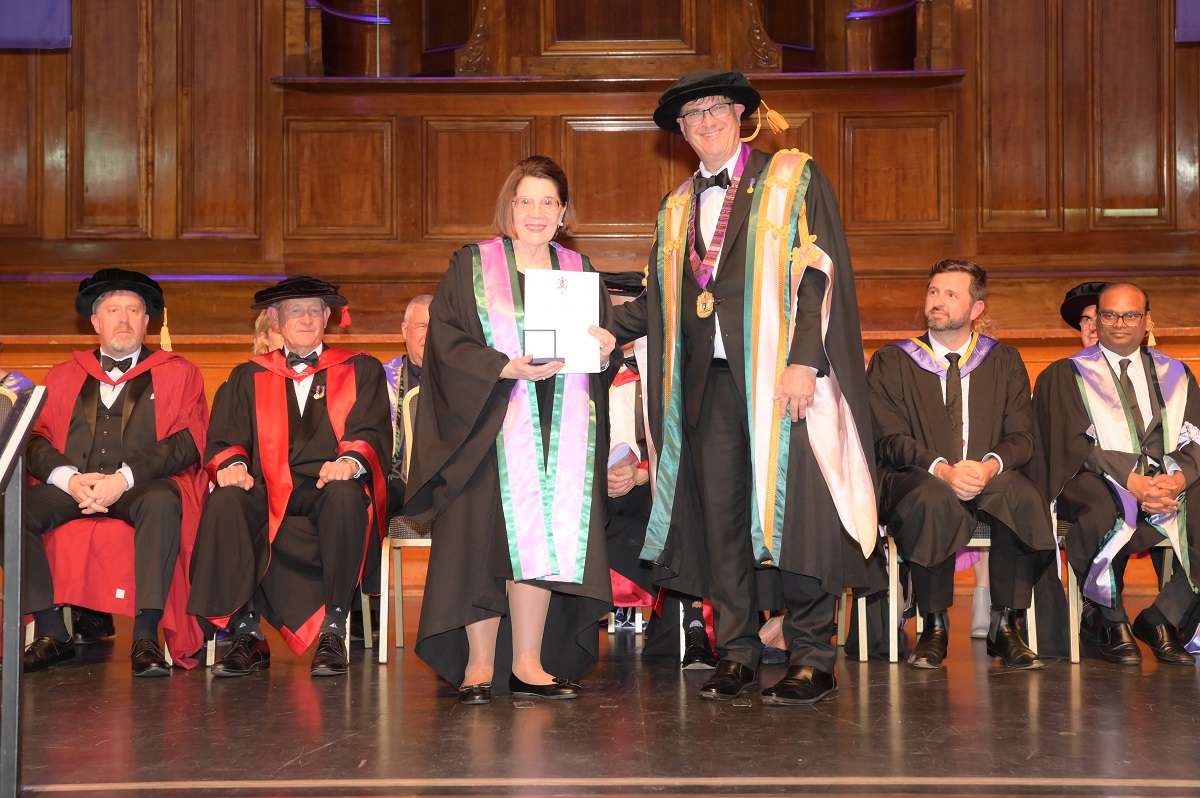 Pam Clark AO, receiving her Honorary Membership from Professor Ian Meyers OAM, President of the RACDS.
On the evening of 8 September 2022, Pam Clark AO was inducted as an Honorary Member at the Royal Australasian College of Dental Surgeons (RACDS) for her national and international services in the dental industry.
The certificate was presented to her at the Melbourne Town Hall by Professor Ian Meyers OAM, President of the RACDS. A former Federal ADIA President from 2006 to 2010, Pam was also admitted as an Officer of the Order of Australia in 2017.
The RACDS Honorary Membership is the highest award to be bestowed on a member, reserved for individuals who have made an outstanding contribution of service to the College. It is exceptionally rare for RACDS to recognise non-dentists as members and is a testament to the commitment and impact Pam has made to the advancement of the dental community.
Pam says, "I am thrilled to have been given this Honorary Membership of the RACDS. It's been an absolute pleasure to contribute to the dental industry both nationally and internationally. If you see an opportunity in life to contribute, take it, and you will be rewarded with newfound knowledge and new friendships along the way." Pam Clark AO
Congratulations to Pam for being recognised for her long-standing and significant contributions to the broader dental industry!
---