Just quietly at ADX20
With ADX20 over for another year we wanted to recap what was a successful event for Cattani.
Unique to this year's event we developed the Cattani Quiet Plant Room. The purpose-built space showed the effectiveness of our noise-reducing Cube suction units and Q compressors.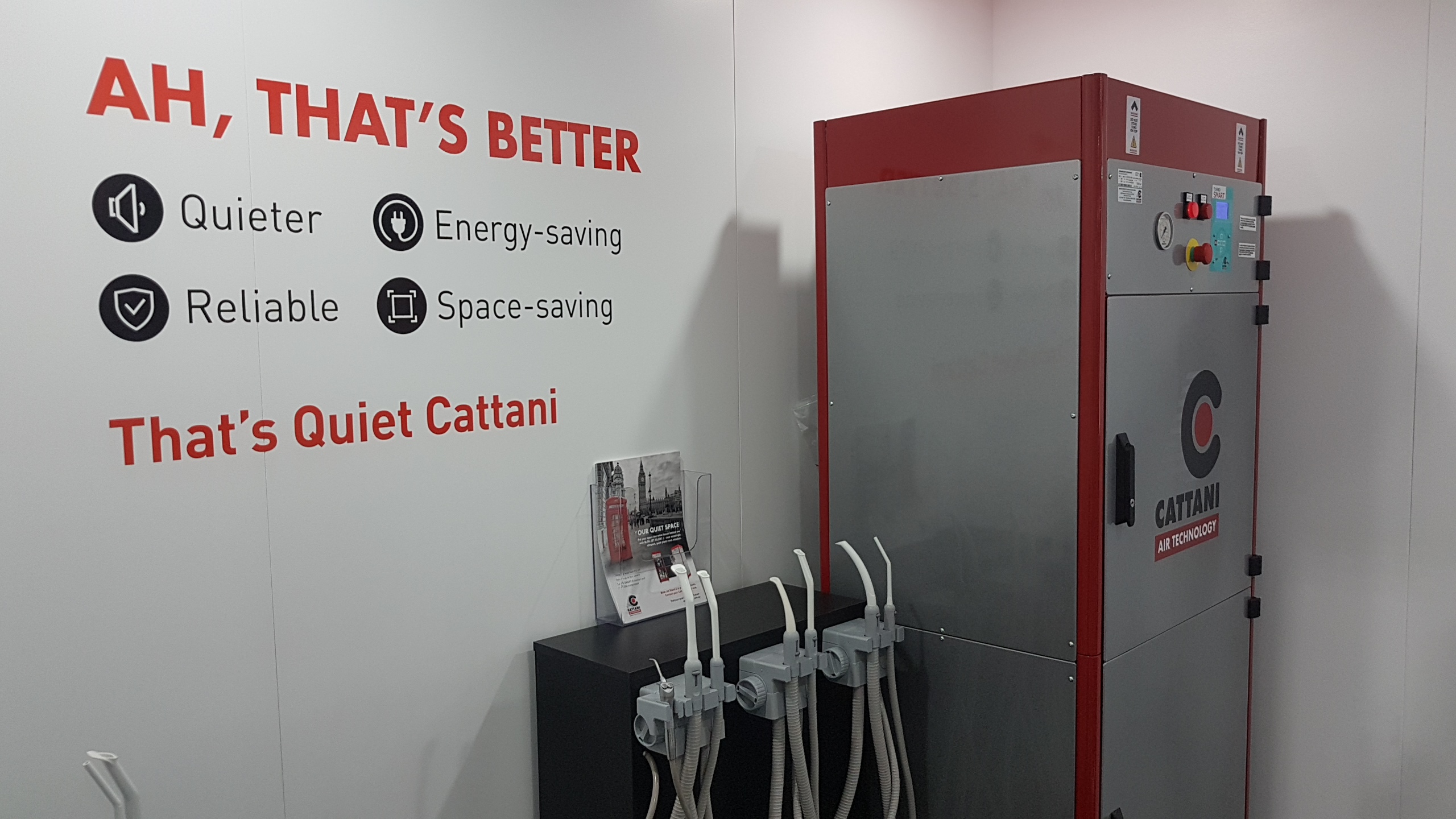 Many attendees and distributors had the opportunity to experience our range of quiet equipment.  Featured were the Blok-Jet Silent 2 cabinet compressor/suction system and the Vento, our simple space-saving solution using only "quiet" equipment.
With ambient noise and limited space such common issues in modern dental practices, Cattani has a solution for every customer.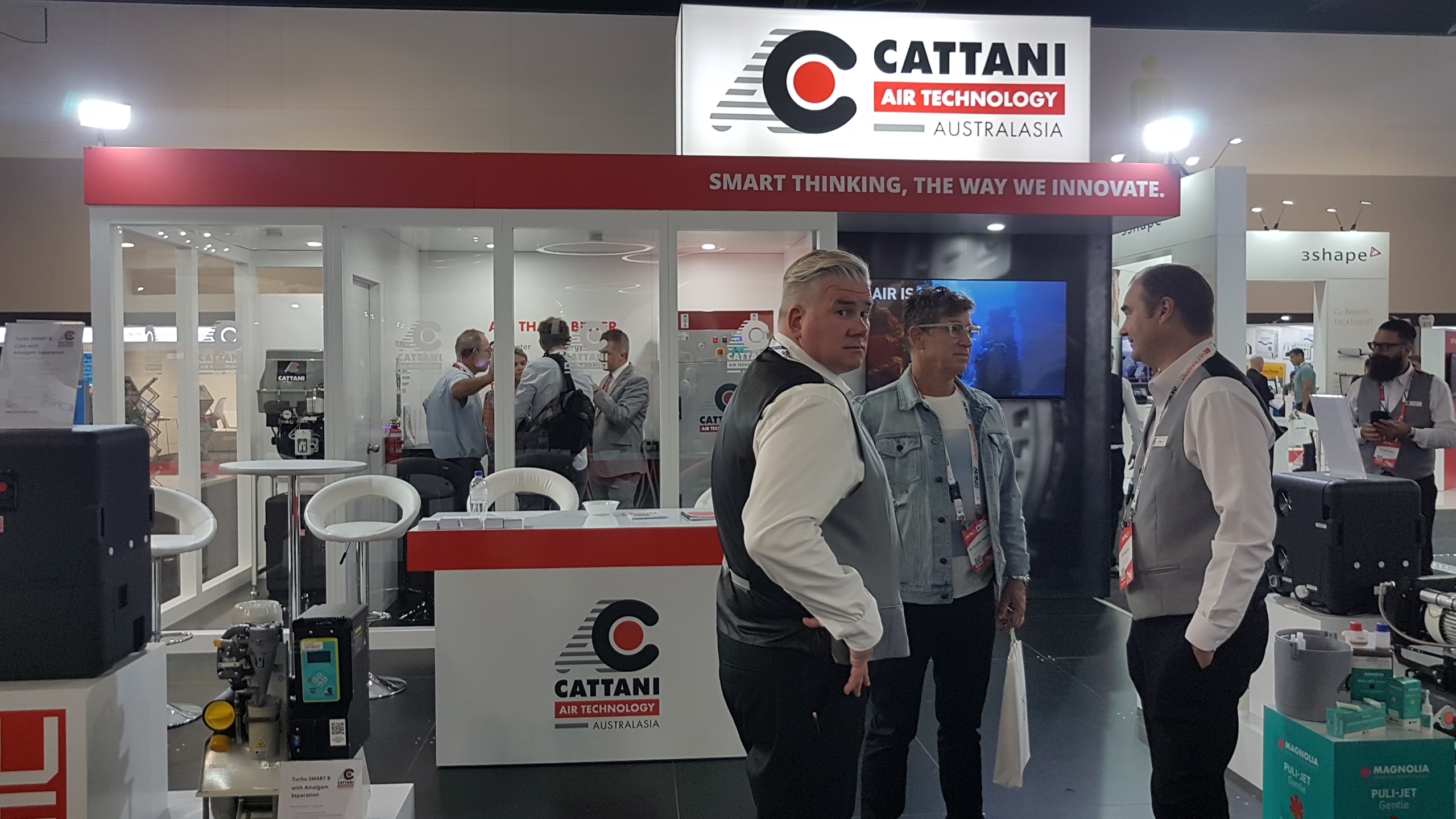 ADX connections
ADX20 is the ideal opportunity to meet face-to-face with the new and longstanding users of Cattani equipment and hear about their experiences. Also, our dealers took the opportunity to present our Quiet Plant Room and flagship range of compressors and suction systems to their customers. Cattani was well represented throughout the expo with many of our dealers flying the Cattani flag.
We want to thank ADIA and all the organisers of ADX20 for a wonderful exhibition, albeit one foreshortened by Covid-19.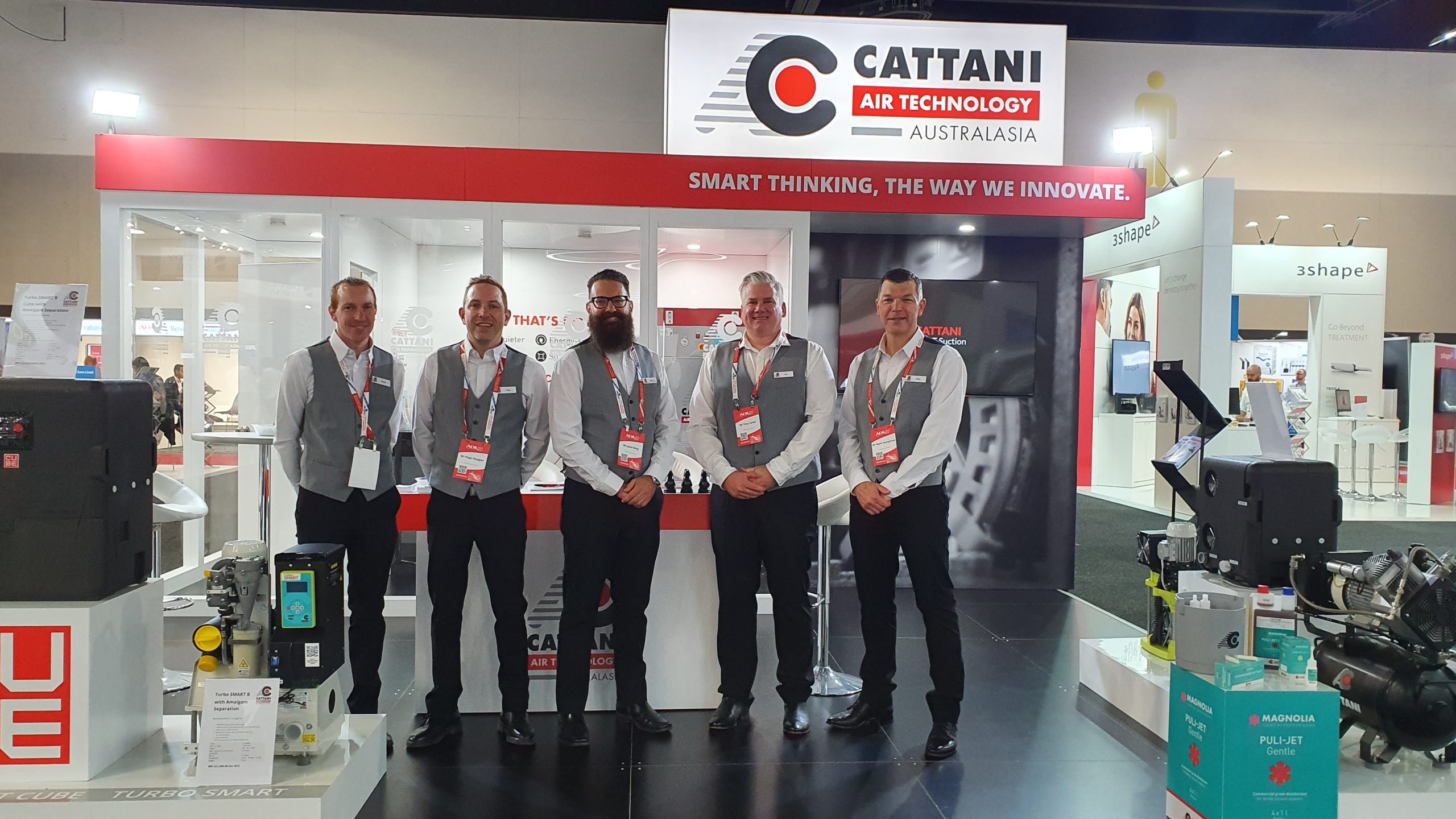 ---