The value of in-house training at Cattani Australasia Head Office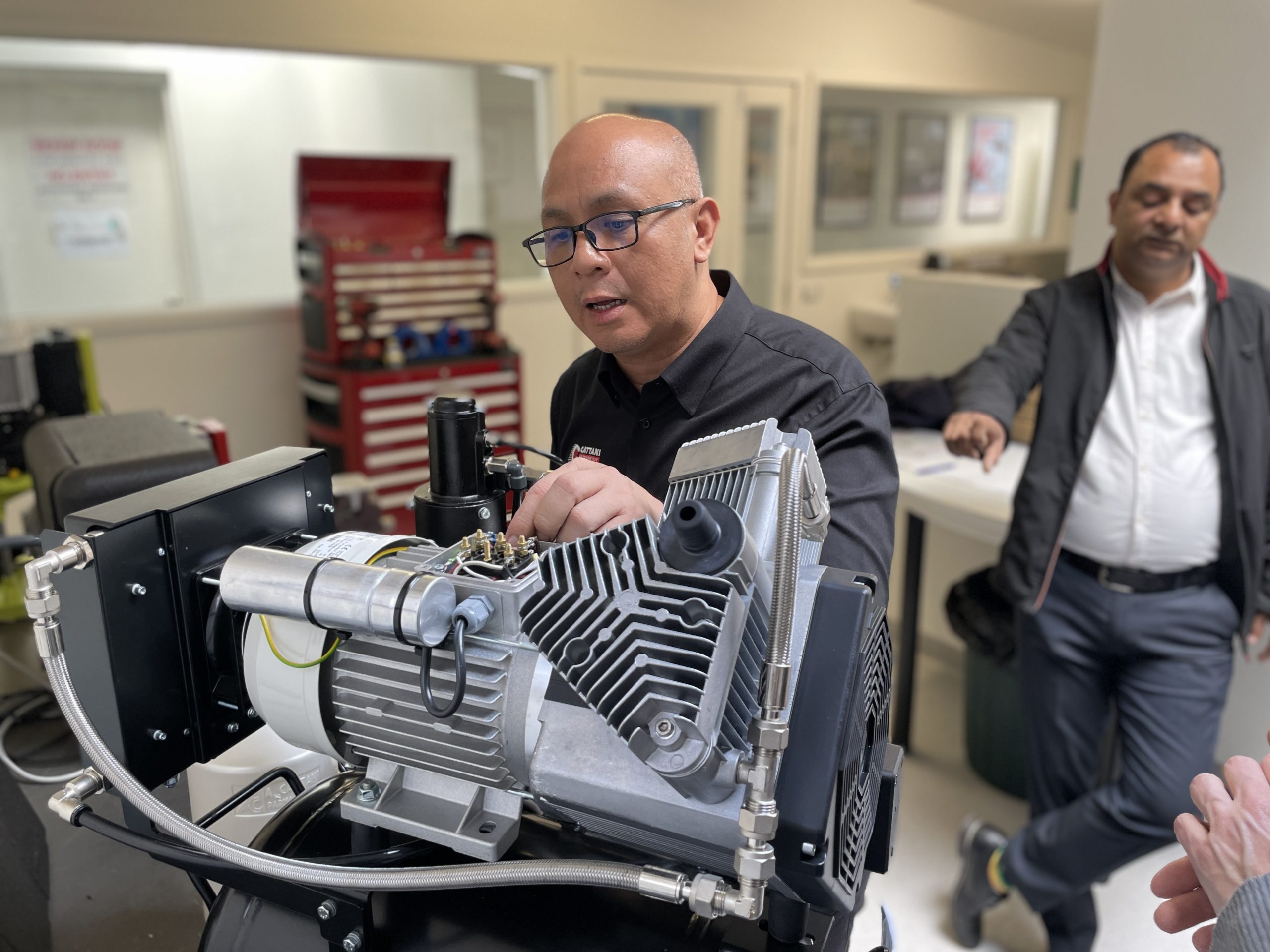 Lee Fook Sung (Malaysia Division) and Jasbir Singh (India Division) of Cattani Asia amidst Cattani in-house technical training.
The path to success for Cattani Asia has always been well-defined, focusing on facilitating our distribution partners to deliver world-class dental air technology to the Asia-Pacific region. Since 2017, Cattani Asia has established partnerships with leading distributors in 12 countries and territories, including Singapore, Malaysia, India, Vietnam, Thailand, Indonesia, Sri Lanka, Nepal, Taiwan, Pakistan, Bangladesh, and Hong Kong.
One of our main priorities in relationship building with our Asian counterparts is the training aspect. It is important to provide our customers with not only exceptional quality dental plant solutions but also outstanding and comprehensive service. Training is an essential part of that service, and Cattani Australasia has played a major role in providing the technical knowledge that supports that end-to-end premium customer experience.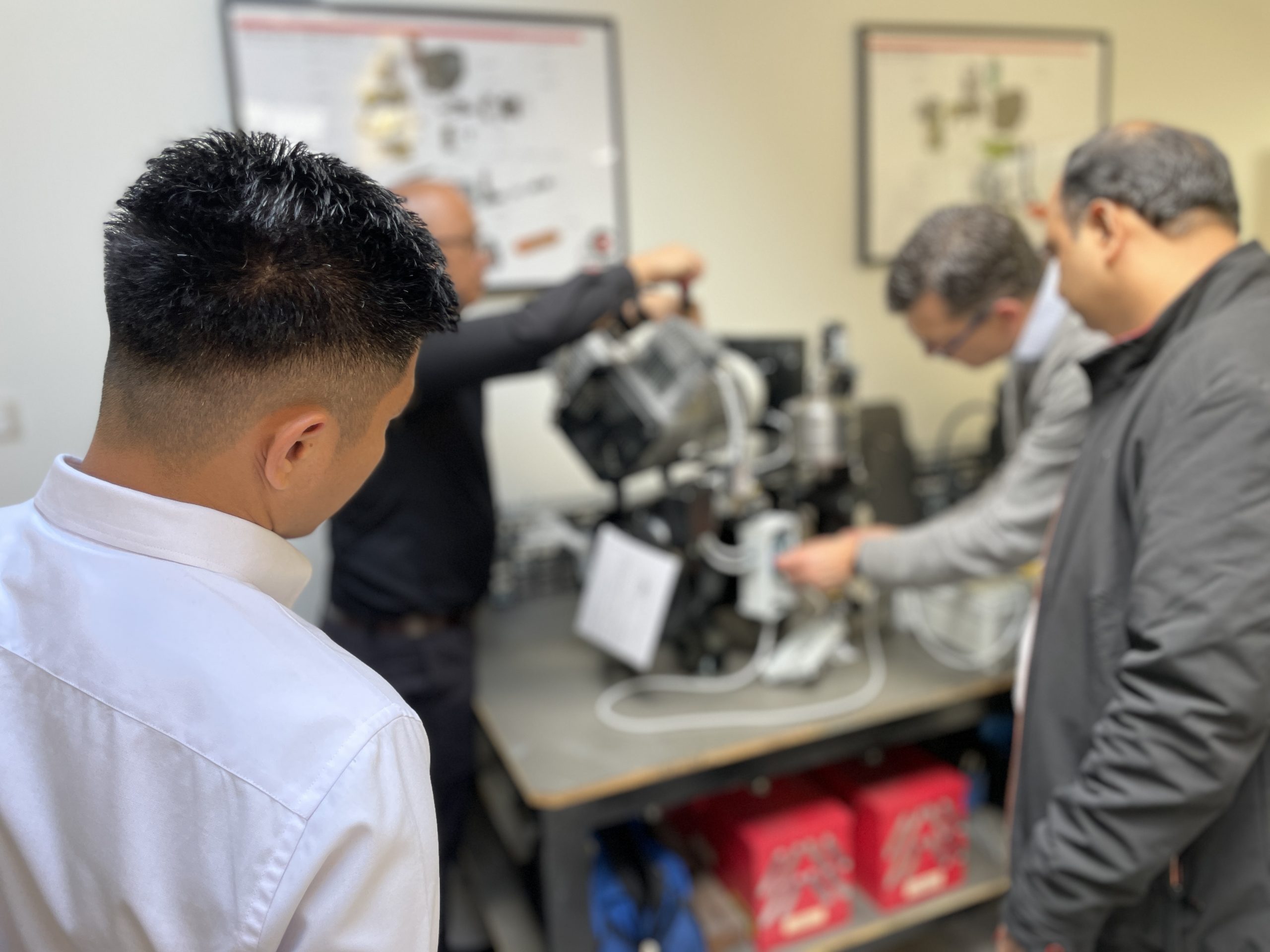 Cattani Asia team members in a training session with Mark Humphries, Group Technical Manager, Cattani Australasia.
"We have come a long way since our first training session in Singapore 2017. It has been and continues to be a valuable part of the whole Cattani experience. Our drive for 100% equipment reliability is greatly attributed to the understanding of how Cattani systems are designed, and developed and how they perform over the duration of their life cycle. With the introduction of our online platform, we are proud to say that our training has developed even further now, with the ability to reach more distributors globally as our network grows."
Mark Humphries
Group Technical Manager
Cattani Australasia
Innovation in Cattani training and development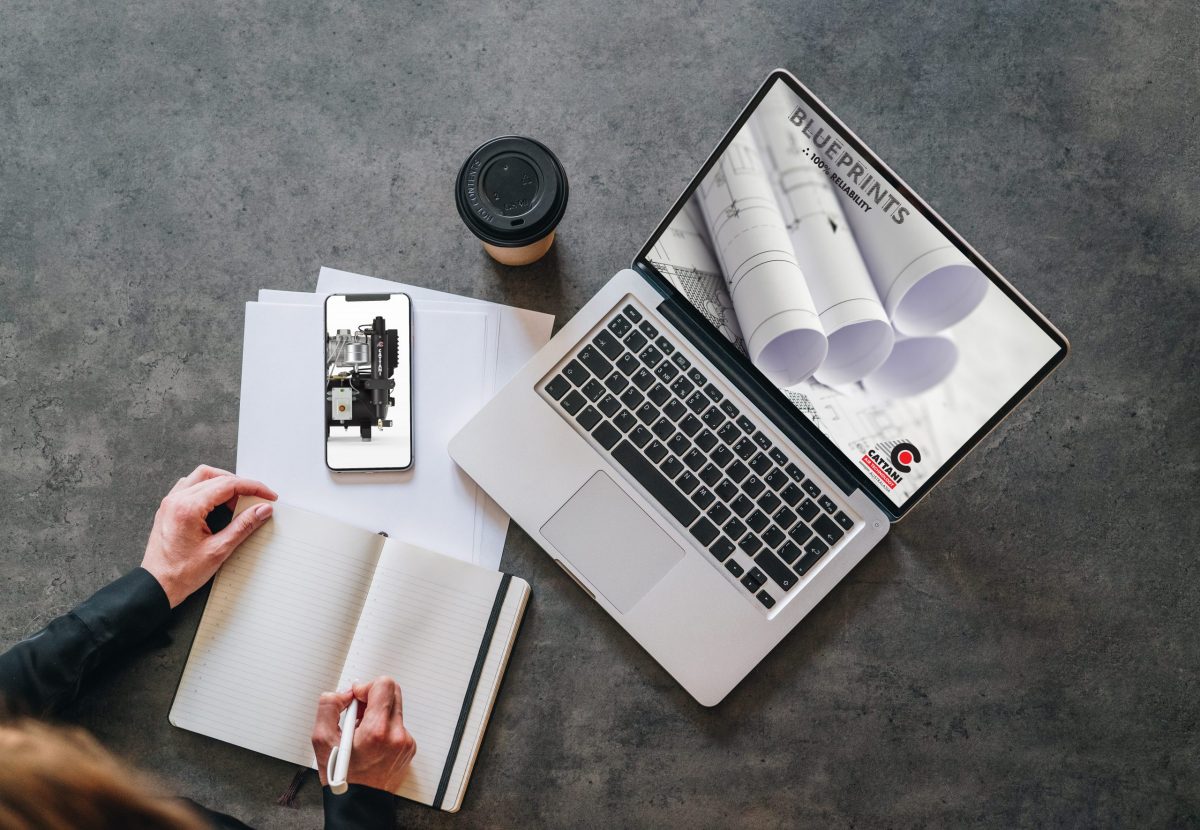 Cattani Australasia has now launched Blueprints Training Programme Online, an engaging training course to provide distributors with an in-depth exploration of our equipment range and accessories, as well as all facets of site planning and installation. Produced by Cattani Australasia and peer-reviewed by the dental industry, the programme has been made available in five languages, tailored for those who share our commitment to strive for 100% reliability.
Using Cattani's six key steps in designing a successful dental clinic, which include P.L.A.N.T Principles™ and +S Service principles, the programme covers all the essential facets of plant room design, product selection, and installation. This ensures optimal system performance and product reliability for the lifetime of the equipment. To express interest in programme, click here.
Cattani Asia Capabilities
Cattani's in-house training and development is invaluable when it comes to complex large plant installations such as hospitals and universities. In collaboration with local Thailand distributor Jico Intertrade, this specialist training supported Cattani Asia's successful installation of the 200-chair facility at the prestigious Western University Dental School in Bangkok, one of the largest dental hospitals in Thailand.
Western University Dental School, Bangkok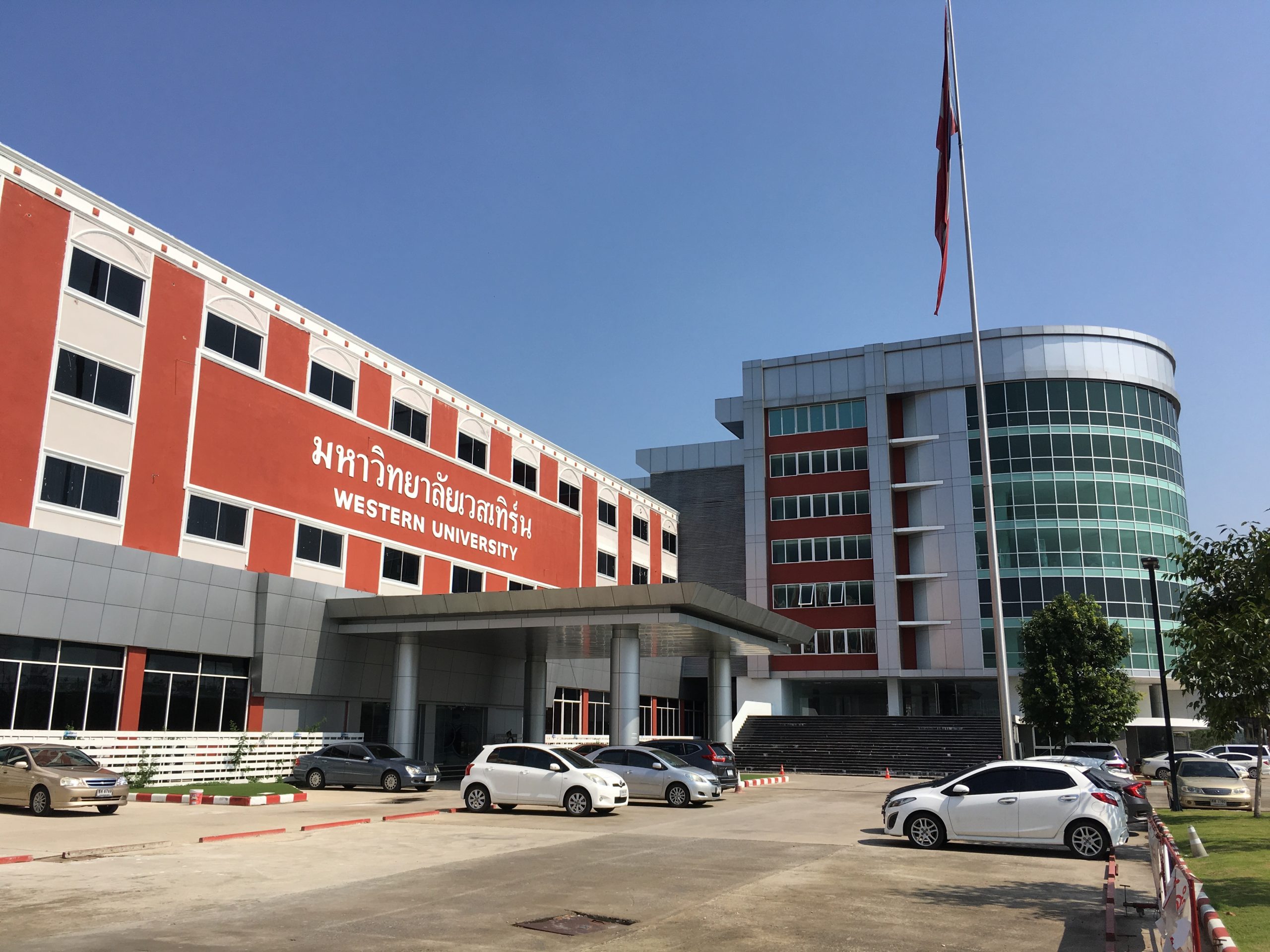 The Western University Dental Faculty, located on two campuses and serves nearly 500 students with 200 dental units, is known for its state-of-the-art equipment and focus on professionalism and self-development. Cattani's in-house technical training allowed the team to design a successful plant room installation.
To learn more about the case study, click here.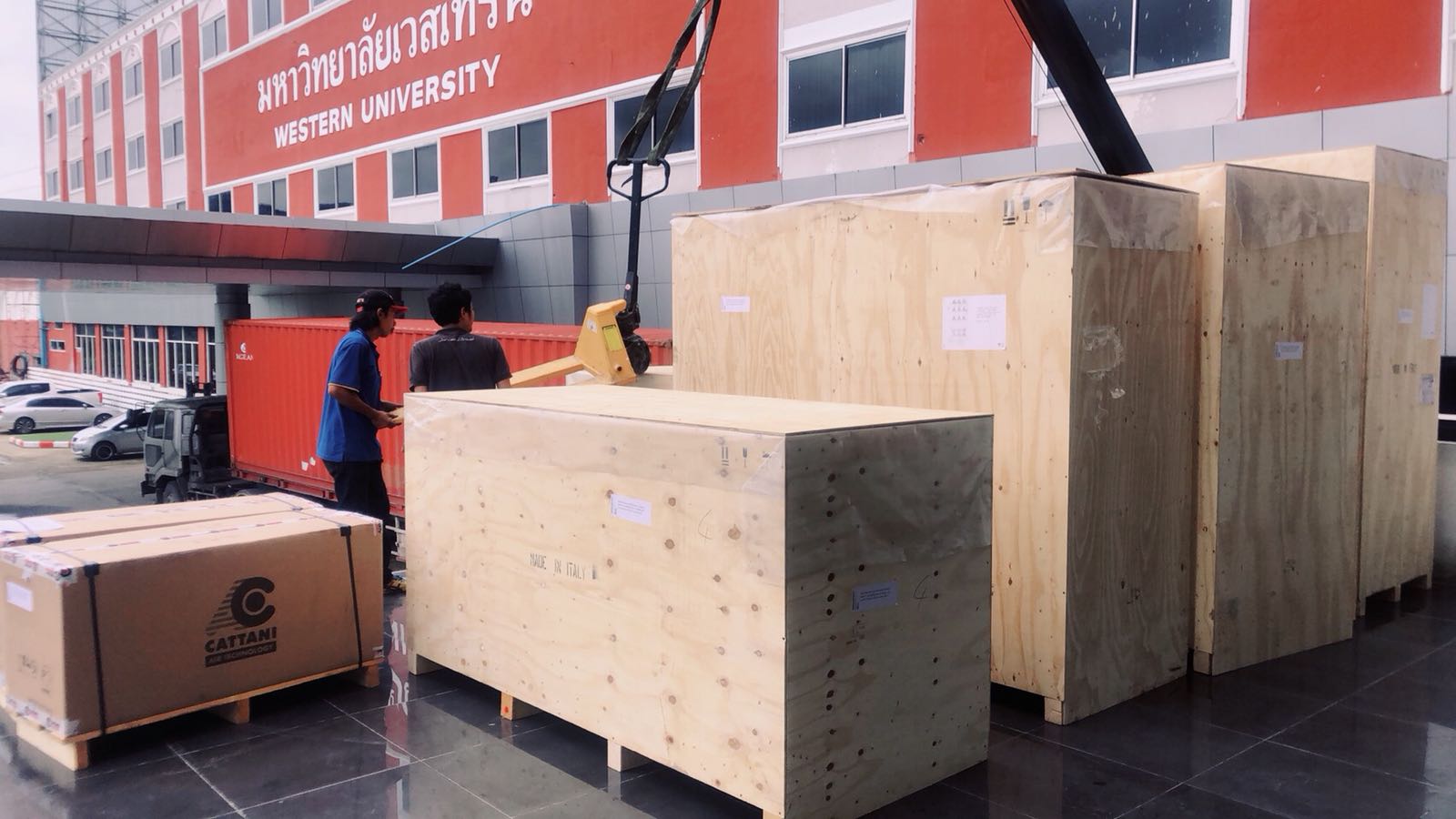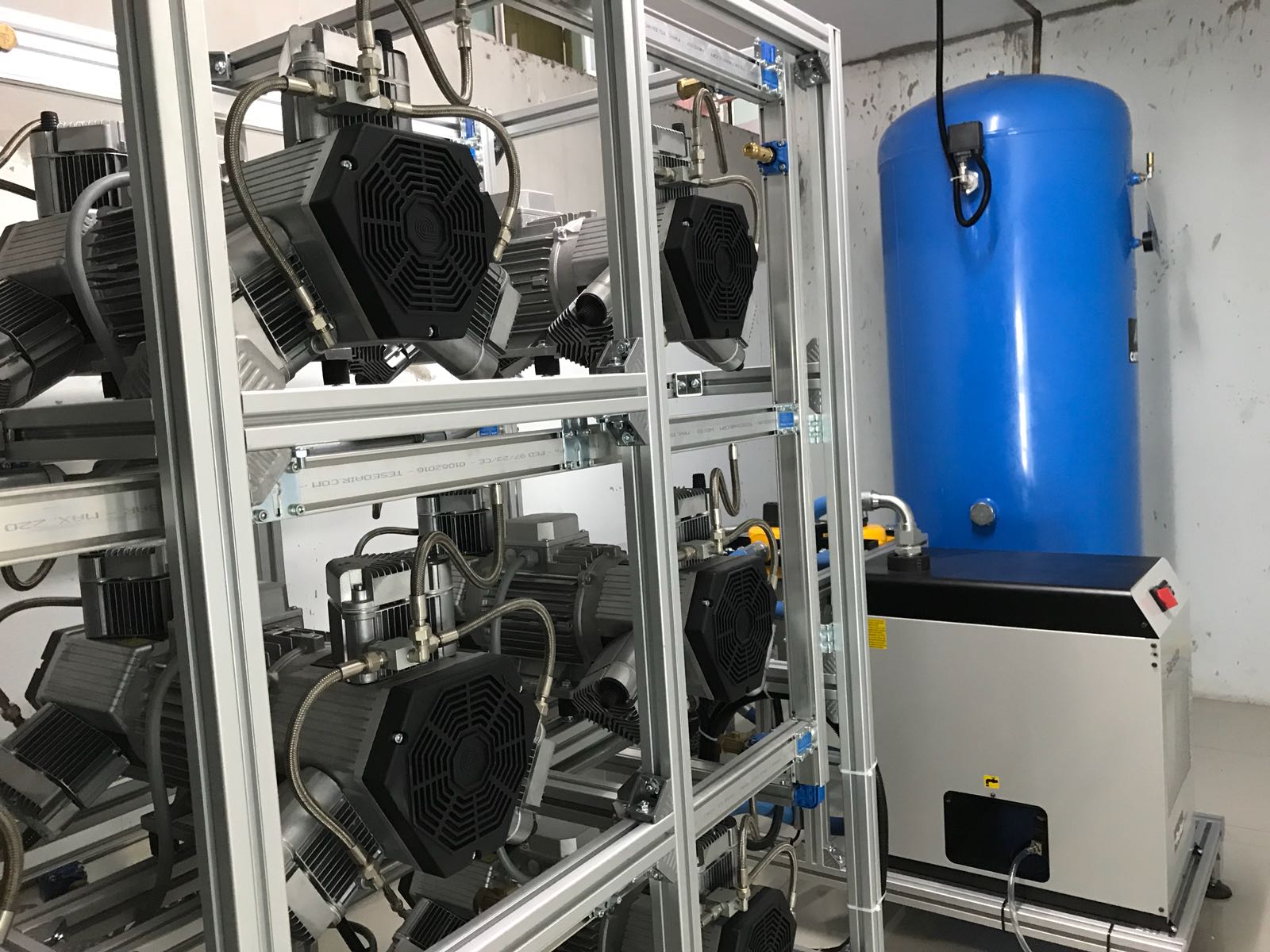 Leveraging our strong technical team and their commitment to innovation through in-house technical training and our Blueprints and After Care e-learning platforms, the Cattani group of companies is well placed to continue to expand across the Asia Pacific region and set the quality benchmark in the global dental industry.
At Cattani, we strive for perfection through continuous improvement.
Blueprints Training Programme Online
---