Description
High Performance Dental Suction
Turbo SMART HP
High-Performance | 338 mbar Vacuum Pressure | 3 Chairs*
High Performance. Highly Personalised.
From dental hygiene to oral surgery, the all-new TURBO SMART HP is the next generation of first-class dental suction to deliver constant peak performance, fully customisable to suit your dental clinic and individual requirements.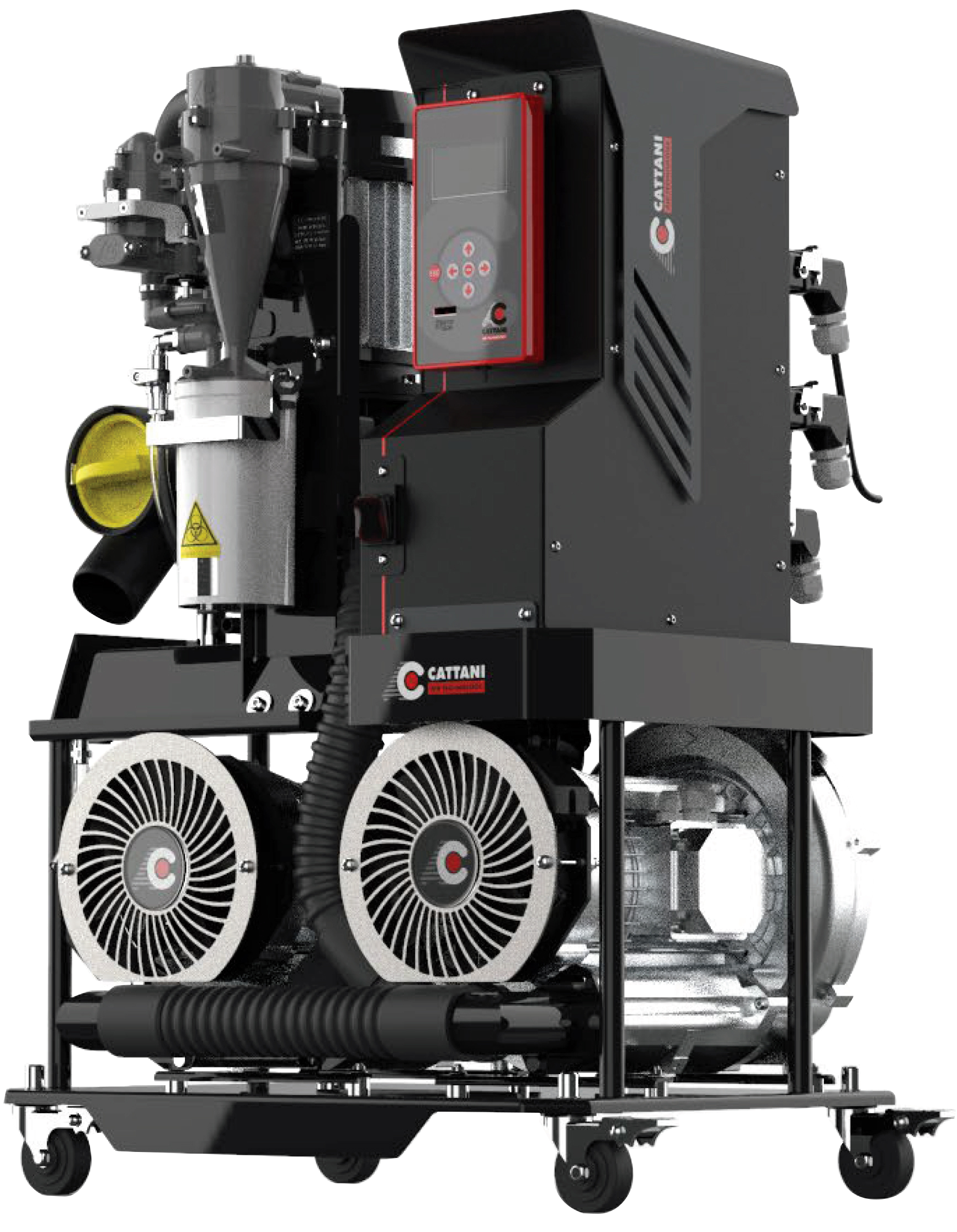 WHY INVERTER CONTROL?
INTELLIGENT EFFICIENCY SAVES ENERGY
Inverter control optimises performance and efficiency.
The principle is simple: the inverter is an electronic control that can vary the speed and therefore the output of the suction motor. It adjusts the power used to suit the actual requirements of the clinic - no more, no less.



TECHNICAL DATA
ITEM CODE
035145
NO. OF SEATS
3*
POWER
1PH, 12 A, 2.7 kW
HEIGHT MM
765
WIDTH MM
460
DEPTH MM
350
WEIGHT KG
50
SOUND OUTPUT dB(A)
70
MAX AIR FLOW 1/min
1916
MAX VACUUM FOR
CONTINUOUS OPERATION mBar
338
HYDROCYCLONE
AMALGAM RETENTION
STANDARD
High-performance 338 mBar vacuum pressure for highly personalised dental suction performance.
Capability to customise suction power to serve 4 surgeries.*
Purpose-built for intraoral dental aerosol control.
70db(A) – improved noise reduction via ventilation technology.
Improved dual-contour blade design for more suction power while using less energy.
* 3 chairs as standard, 4 chairs dependent on a maximum head setting. For more information, please contact us on +61 3 9484 1120.