Description
Suction System
Micro SMART Cube with ISO 6 Hydrocyclone
Micro SMART Cube is a semi-wet suction system with inverter control. It is our most powerful suction system for its compact size - and is half as loud as similar suction systems. And it's available with amalgam retention.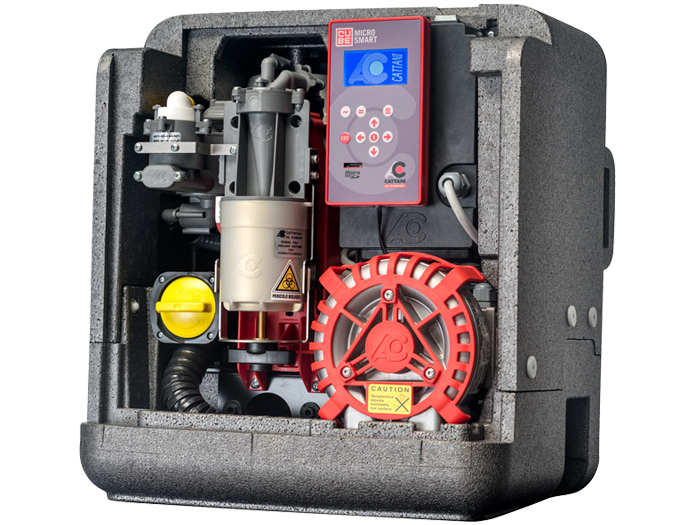 Cattani's engineers have been able to cut audible noise by half with the Cube's acoustic housing.
The Cube project also prompted Cattani to redesign the motor to make it as compact as possible, with the major benefits being much greater efficiency – which translates into lower running costs. And with inverter technology part of the package, energy savings are a given with SMART Cube.





TECHNICAL DATA
ITEM CODE
C-4A0000
NO OF SEATS
1-2
POWER
1PH, 3.9 A, 0.9 kW
HEIGHT MM
470
WIDTH MM
420
DEPTH MM
350
WEIGHT KG
23
SOUND OUTPUT dB(A)
52
MAX AIR FLOW l/min
1200
MAX VACUUM FOR
CONTINUOUS OPERATION mBar
 210
HYDROCYCLONE
AMALGAM RETENTION
YES
Magnolia Antifoaming Disinfectant tablets reduce foaming in suction systems created by blood and mucus, as well as releasing a disinfectant that dissolves throughout the day.