Description
Suction System
Tandem Turbo SMART Range
Cattani Turbo SMART systems are available with or without Hydrocyclone amalgam retention. They are designed to serve up to eight chairs, with built-in redundancy. All units come with inverter control as standard. (All images displayed are of units with amalgam retention.)
Tandem Turbo SMARTS come in both A and B versions (B having twice the chair capacity of the A version).
For our full range of Tandem Turbo SMARTS, please refer to page 62 of our catalogue.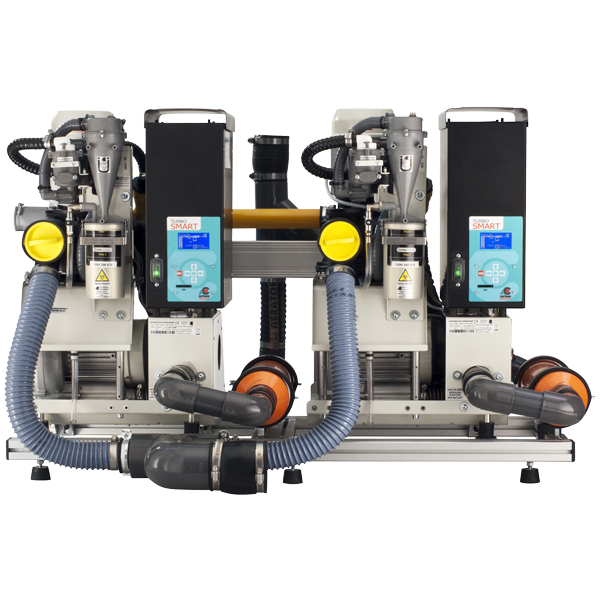 WHY INVERTER CONTROL?
INTELLIGENT EFFICIENCY SAVES ENERGY
Inverter control optimises performance and efficiency.
The principle is simple: the inverter is an electronic control that can vary the speed and therefore the output of the suction motor. It adjusts the power used to suit the actual requirements of the clinic - no more, no less.