ADIA recognises 30 years of service in the dental industry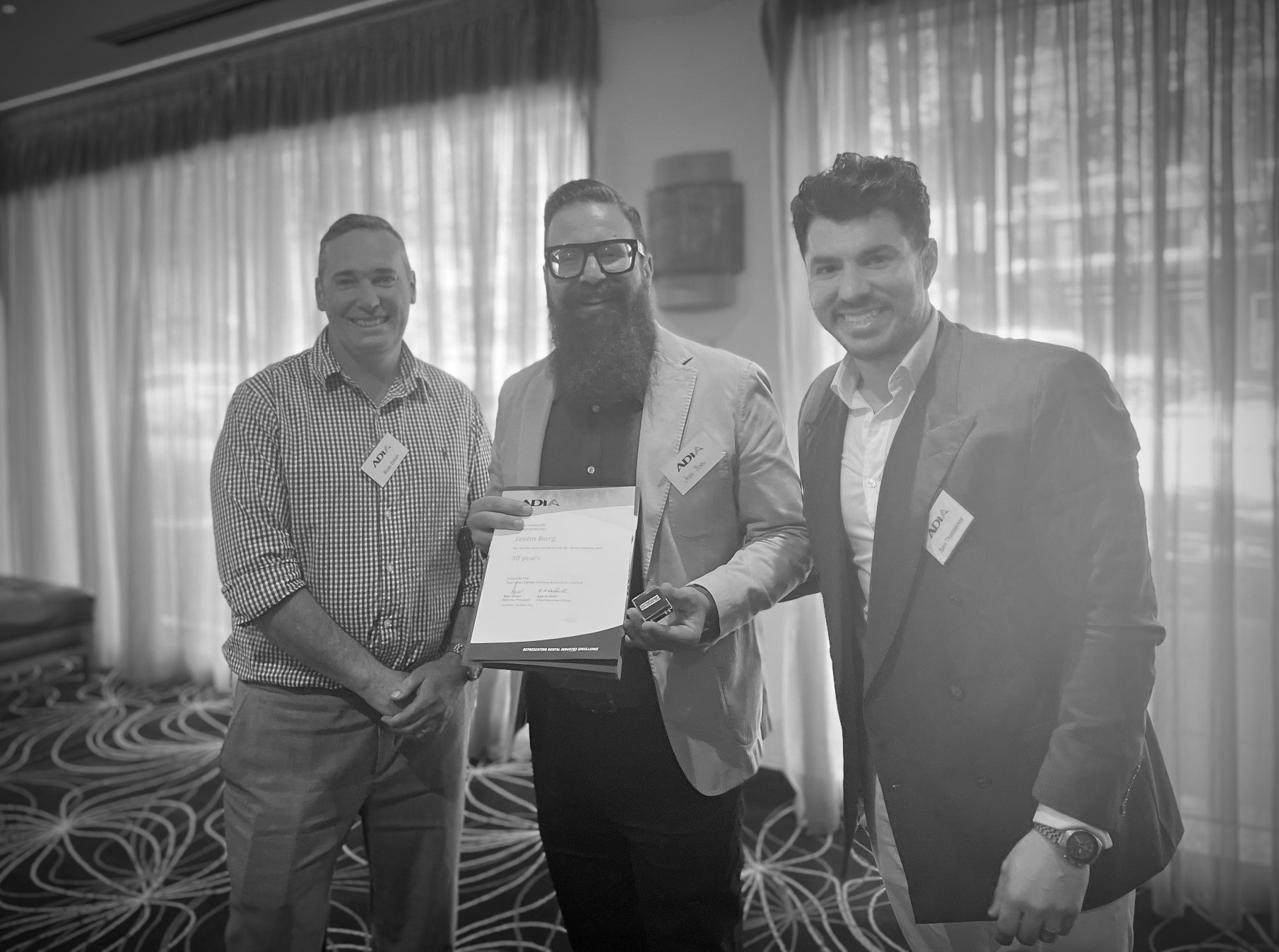 Jason Borg receiving his 30-year pin from ADIA President, Ryan Green, and ADIA Board Director, Sam Thalassinos.
With the recent celebration of three decades in the industry, Jason Borg was awarded a 30-year pin at the VIC State Branch Christmas Celebration at the Marriot Hotel earlier this month.
Jason joined the industry in 1992, with some of his career highlights including his technical contribution to the innovation of Cattani's large plant modular dental suction systems, co-engineering Cattani's unique air injection technology, and supporting Cattani's expansion into the Asia region.
Jason's anniversary honours not only his 30 years of loyal commitment to Cattani, but also a celebration of the trust-based relationships built with his customers, the Cattani team, and the wider dental community.
Congratulations on this continued celebration of an incredible milestone!
---