Important additions to the Cattani brochure family
Technically, you'll love these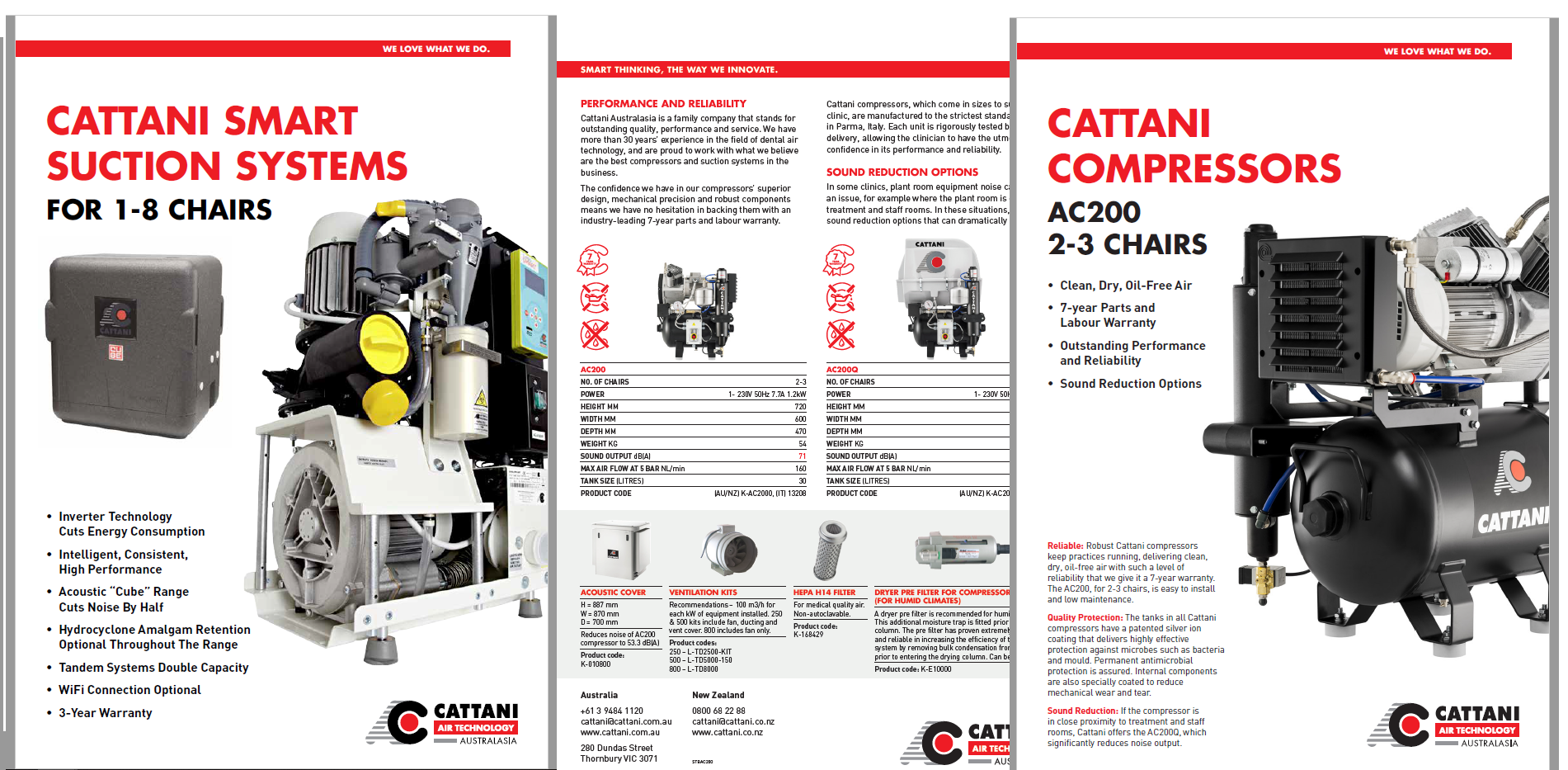 Sometimes our customers – and certainly technicians – just want to get down to nuts and bolts. With that in mind, we have updated and improved our technical brochures for major equipment. We now have brochures in digital A4 format for:
• AC100, AC200, AC300 and AC400 compressors
• CAD/CAM compressors
• SMART suction systems
The brochures get straight to the technical point, including comprehensive specifications, product codes, accessories and features and benefits. They can be found in the resources section of our website: https://cattani.com.au/resources/#product-brochures. Bring them up on-screen and see for yourself.
---