Six key steps in designing a successful dental clinic
Step 3 -

A

IRFLOW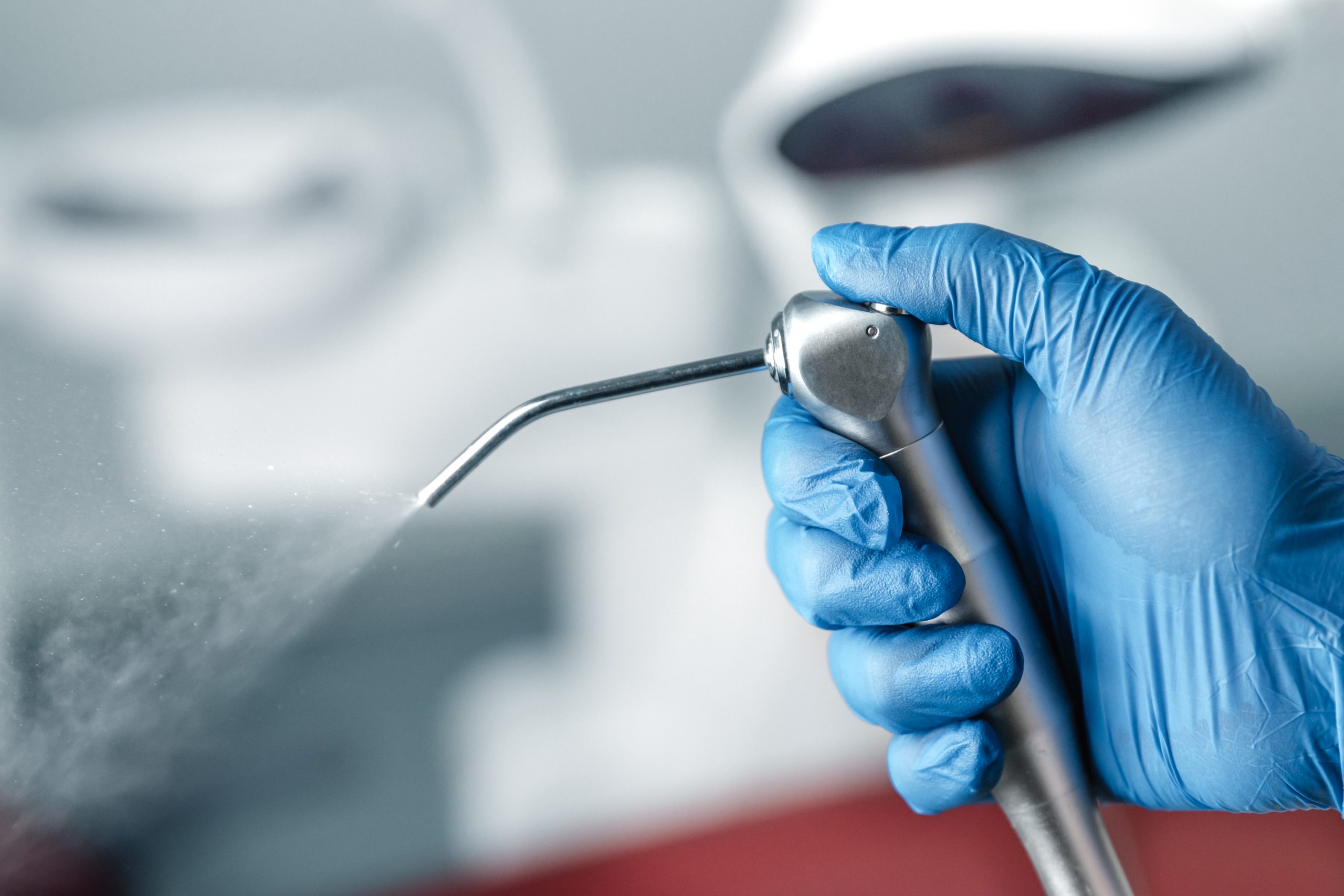 Industry-qualified Cattani network dealers understand that the dental plant room is the core of any dental surgery. To support the continuous operation of the business, it is important to consider the six P.L.A.N.T and +S SERVICE key principles when selecting, installing, and maintaining equipment to pursue 100% reliability.
P

– PERFORMANCE

L

– LAYOUT

A

– AIRFLOW

N

– NOISE

T

– TEMPERATURE

+S

- SERVICE (AFTER CARE)
A for AIRFLOW
In a perfect world, there would be an endless amount of space in the dental plant room to set up a dental compressor and suction unit, and it would be in a location closest to the surgery. As this is generally not the case, plant room installations take considerable forethought and planning to achieve the ideal installation to ensure optimum performance.
By following our six key steps in designing a successful dental clinic, you can optimise airflow with a specifically designed layout to combat issues of reduction in airflow and ensure an even distribution throughout the entire setup.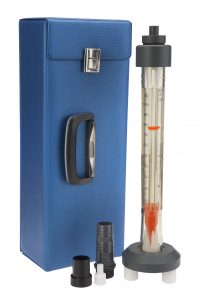 Cattani Air Flow Meter
Used by service technicians to measure high-volume evacuation terminals within the clinic, ensuring appropriate levels of suction at each chair.
Compressed air:
Ideally, your dental compressor should be located as close to the surgery as possible. Dental clinics often try to position the plant room in a centralised location. This helps minimise the distance from plant to chair, reducing the amount of air piping, pressure drop and potential leakage points.
Depending on the number of chairs, one way of ensuring even air distribution between surgeries is through a Ring Main method. Pipework running between the dental chair and main line are plumbed in a specific method to ensures that any condensate or fluid never flows to the dental surgery.
Benefits of a Ring Main compressed air piping design
A Ring Main in a dental surgery is a ring of piping within the operating area of air consumption, with pipework connecting it to the dental chair. This method helps ensure compressed air is evenly distributed to increase performance in dental air delivery by mitigating potential pressure drops.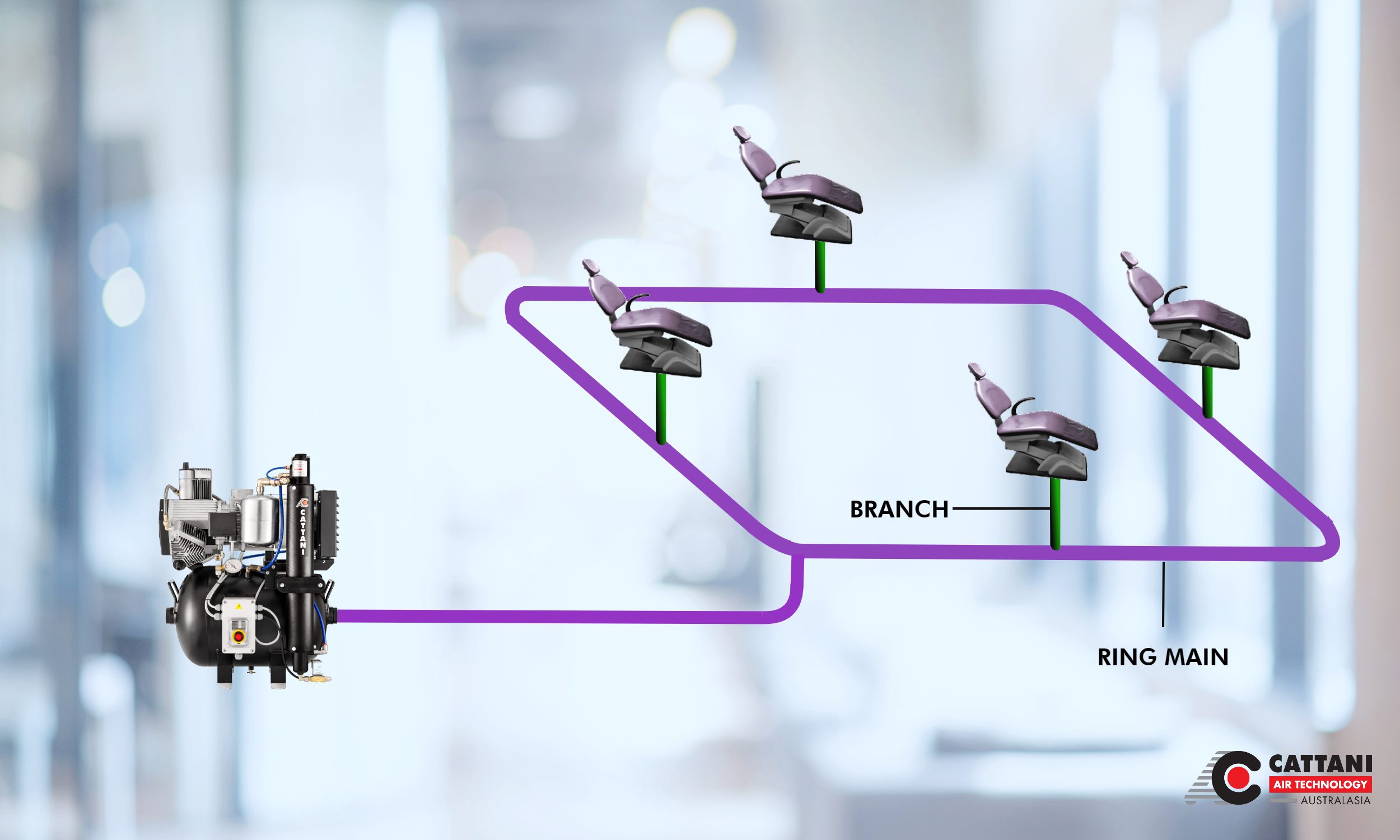 Suction:
As with compressors, your suction system should ideally be set up as close to its point of use as possible. Also, it is important to consider the floor level of the suction unit in relation to the dental surgeries, as it affects the gradient towards the plant room.
The longer the main pipeline, the slower the movement of fluids to the plant area. The greater the fall, the faster the movement of fluids to the plant area. Because of this, it is important to install an Automatic Air Injector Valve for each installation to ensure optimal performance for your system.
"With the utmost confidence, we must emphasise the importance of including a Cattani Automatic Air Injector Valve in each installation. By doing so, we guarantee that your practice takes a giant leap towards 100% reliability."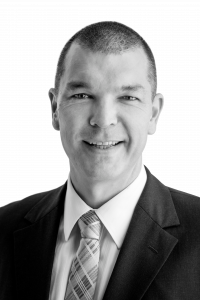 Mark Humphries
Group Technical Manager
Cattani Australasia
Cattani solutions: Automatic Air Injector Valve
For any piping network with unavoidable difficulties, an Automatic Air Injector Valve installed at the end of the pipeline is an excellent way to facilitate fluid movement to the plant area. Think of it as a magnet for the flow of fluids to the plant room, boosting your dental suction performance.
Exclusively pioneered in Australia and proudly developed by our in-house Cattani Australasia team, this system is a testament to our business agility to adapt to local market needs.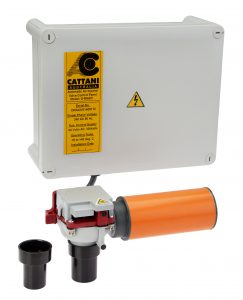 Automatic Air Injector Valve – Turbo SMART
When all suction tips are returned, the suction line opens to allow great volumes of air into the line, facilitating the rapid fluid flow back to the suction system for processing.

These are only a few components of the A - AIRFLOW principle, and dental practitioners are not expected to memorise the entire Cattani P.L.A.N.T Principles™. That is why our knowledgeable Cattani distributor network has undertaken comprehensive training to help you strive towards 100% reliability. It is this commitment from our local partners that have helped us deliver the finest dental air technology to you for more than 35 years in Australia.
At Cattani, we help to push your business forward.
Or
Call us on 03 9484 1120.
Are you ready for more P.L.A.N.T room love?
In the coming weeks, we will be releasing more updates on P.L.A.N.T and +S Service (After Care). Stay tuned by following us on LinkedIn.
---